Norsca Bridge for DAZ Studio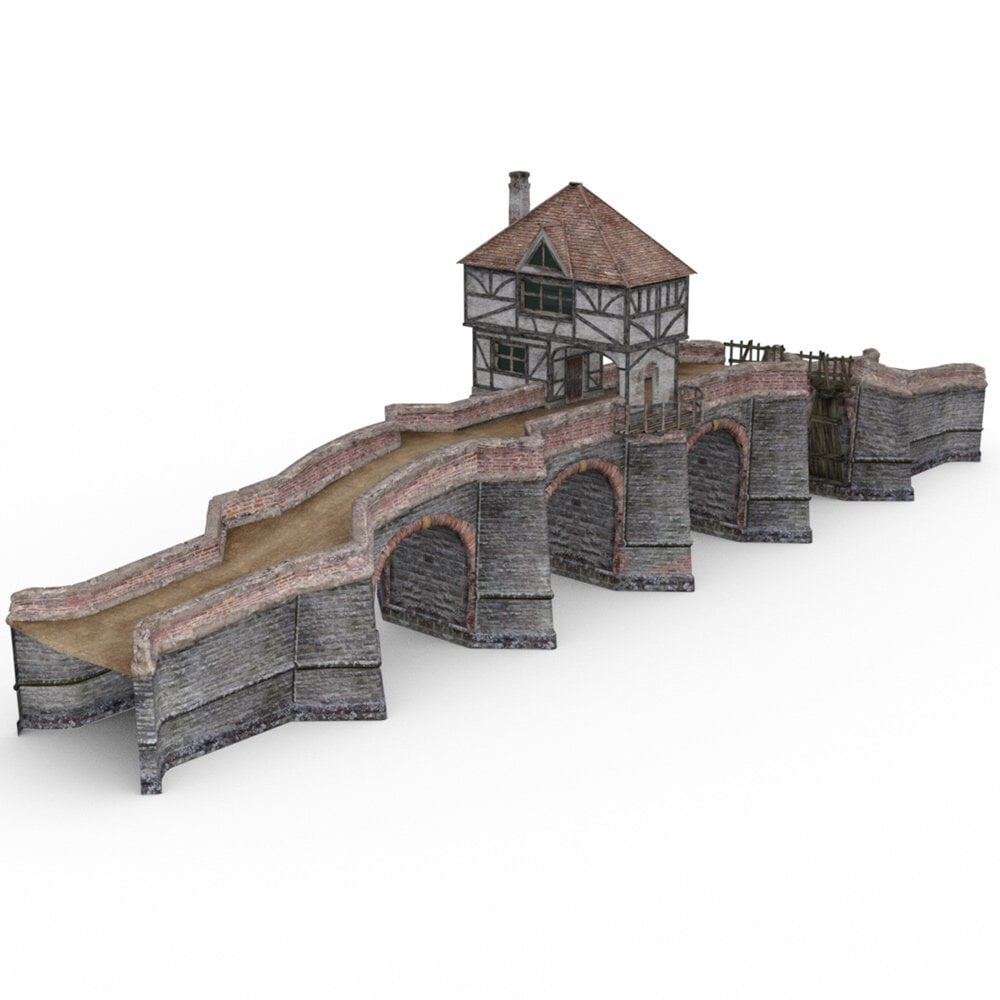 This stone bridge stands at the head of the Norsca Estuary. The tollhouse is positioned half way across to make it harder to avoid. The first stone arch was washed away in the great flood. The gap has been crossed by a temporary wooden structure.
Product Features:
* DAZ Studio prop: dsf, duf/ png, with 13,122 polygons.
Textures:
* One set of texture maps with corresponding brick/ stone bump maps, at 4000×4000 pixels
* All of the materials use DAZ Studio/ Iray shaders.
For use in DAZ Studio 4.9 with Iray.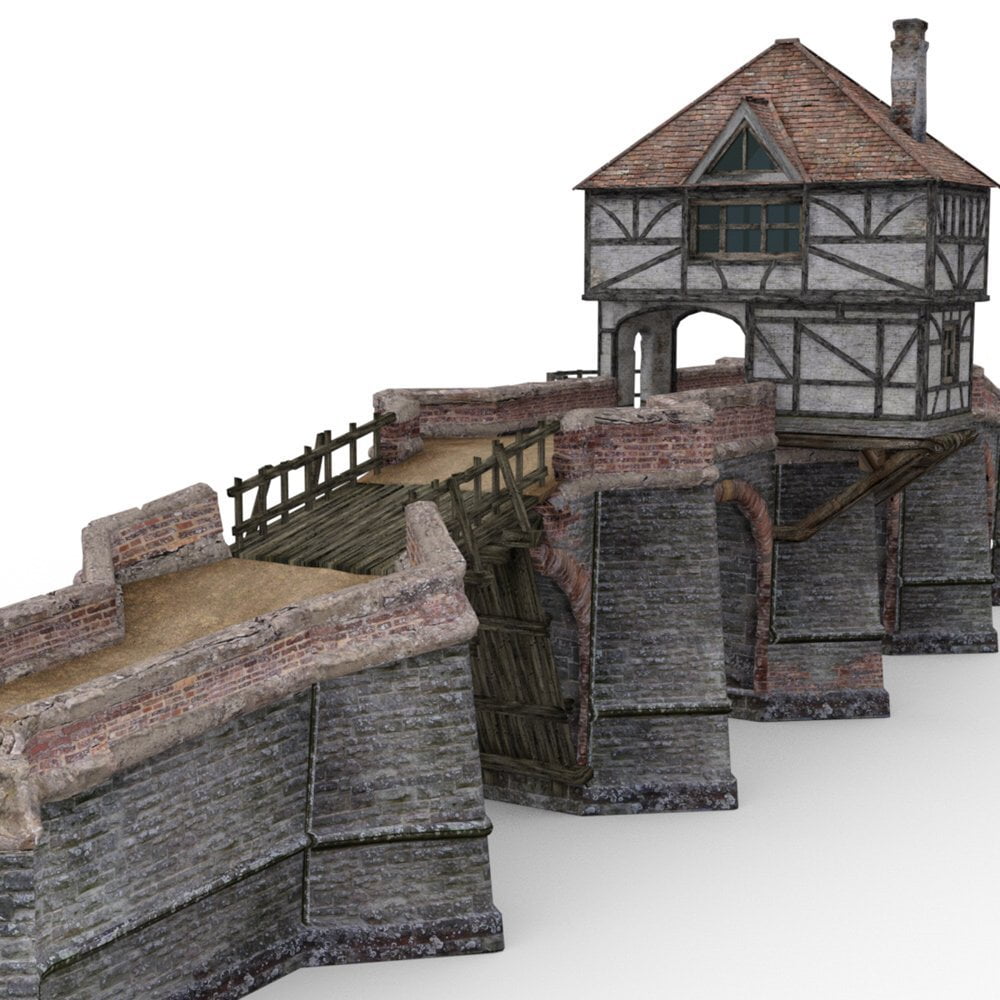 ---