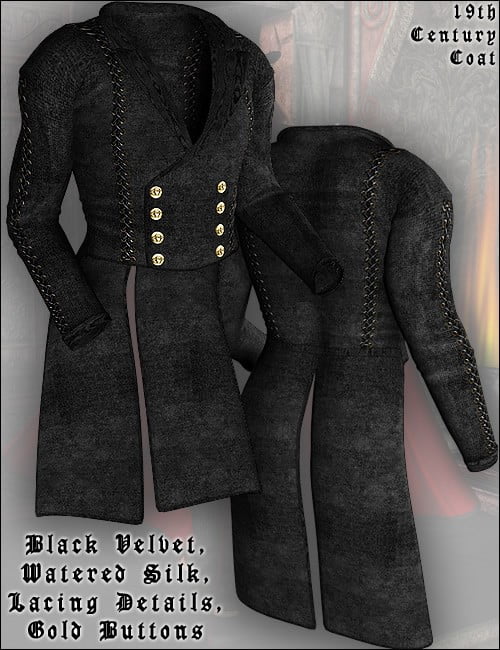 Impeccably appointed, fatally sophisticated, deathly elegant – Nosferatu. Killer…
Clad in velvet and silks, the Prince of the Undead rises to the sartorial challenge of the nightly hunt. Nosferatu includes both neatly laundered and after dinner versions of the poet's shirt and 19th century stock – a velvet coat with tails and pants with lacing detailing, 19th century breeches, stockings, shoes, top hat, cummerbund and even the de rigeur vampiric black silk cape with a blood-red lining. All pieces are intricately hemmed, stitched and finished.
Nosferatu also includes both Poser and DAZ Studio material poses, and comes ultra-complete with diffuse (texture), bump, displacement, specularity and transparency maps, for the ultimate in minutely detailed, gorgeous realism.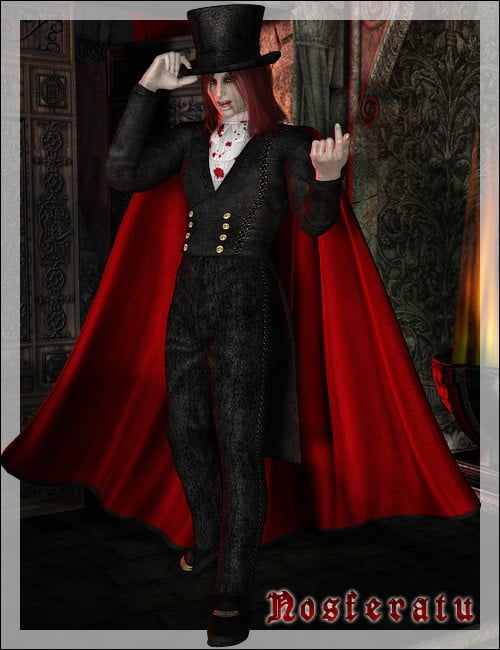 ---