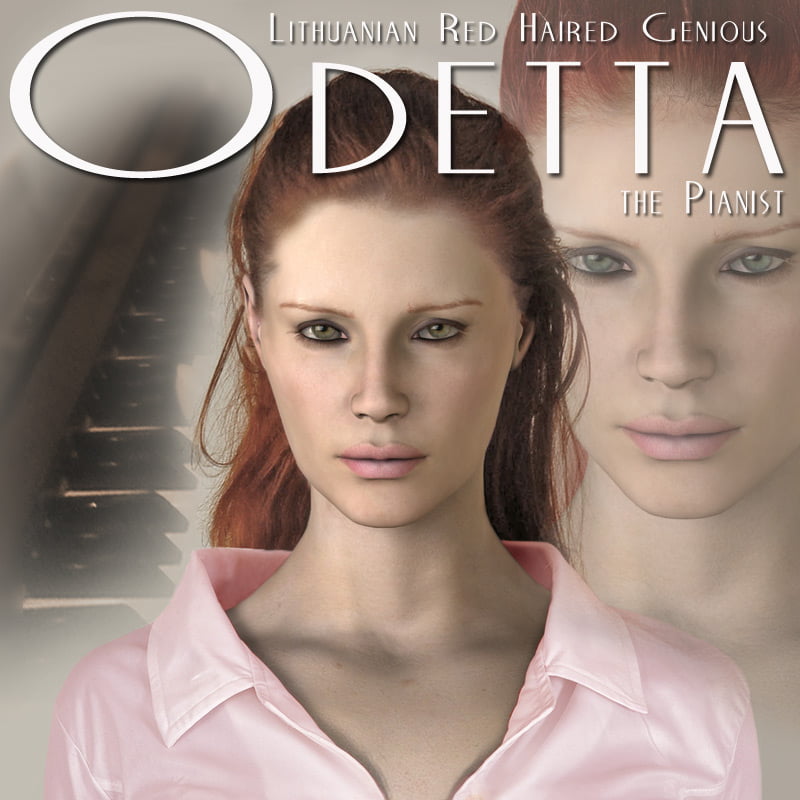 "ODETTA." A pale, natural, redhead. She has completely been fleshed out from both sides making her skin assymetrical. You will notice it most with her back side.
She was inspired by a Lithuanian piano player who played with vigor and brilliance. That is how her name came to be.
Modeled to be a thin, somewhat athletic person. She has been completely sculpted by hand. No morphs are required for her body.
---