Before indoor plumbing, the washstand was considered as much a necessary piece of bedroom furniture as the bed itself.
The washstand is a figure with door and drawer that open and close, and comes complete with basin, pitcher, soap dish, soap, towels, and a chamberpot with lid. Textures, MAT files, and DAZ Studio presets are included to provide two variations; a "nice" version for indoor use, and a plain, weathered version for the back porch or mudroom.
Also included are two simple backdrops, an interior backdrop and a rustic exterior backdrop.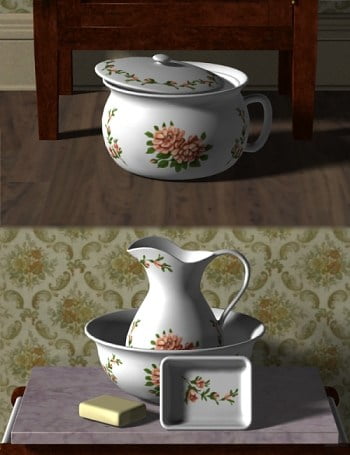 ---