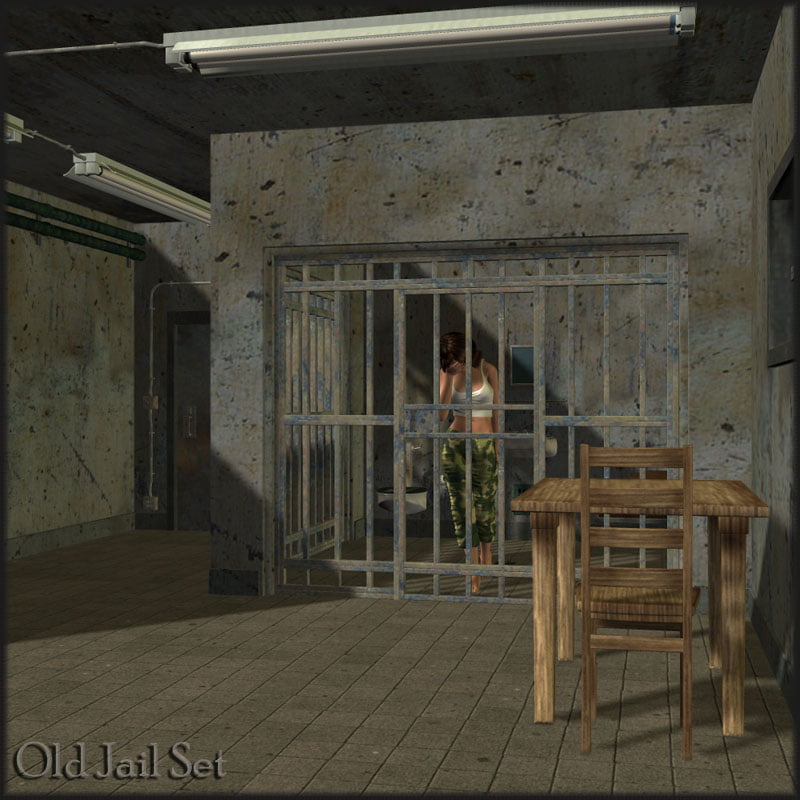 The Old Jail Set
by
Richabri
The Old Jail set is a set of 17 props replicating an old jail setting in an
advanced state of decay. The set is designed to be very versatile and camera
friendly. It features separate ceiling, sidewall and frontwall props that
can be used or removed as needed to set up your scenes. Ten camera presets
are also included to move around the set with ease.
The Old Jail set is a complete environment and comes with all of the fixtures
and furnishings that would be found in such an environment. It's a set of very
lightweight meshes and gives you the choice of which elements to include in
your renders for maximum efficiency.
Functional, lightweight and very easy to use the Old Jail set is a real value
for the price. The Old Jail set includes everything you need to set up any
incarceration scene including:
!!Complete Set
!!J-Base
!J-Ceiling
!J-CellDoor
!J-FrontWall
!J-MainDoor
!J-SideWall
J-Bed
J-Chair
J-HeatVent
J-Mirror
J-Pillow
J-Shelf
J-Sink
J-TP
J-Table
J-Toilet
Everything comes as Poser ready props (PP2) that can be loaded from the side
Category menu under the Props category or for even easier use, just load the
included PZ3 file which will load all of the props with a default lighting and
camera scheme. You can also load the complete set with the !!Complete Set prop
which loads all of the scene elements with a single click.
All of the props are completely modular and can be used separately or with other
sets for maximum use and enjoyment.
The Old Jail Prop features high resolution textures that will well support
large renders and close up camera shots. All of the texture templates are
also included so you can customize the look of the set.
You will need Poser 5 or higher or Daz Studio to use these props.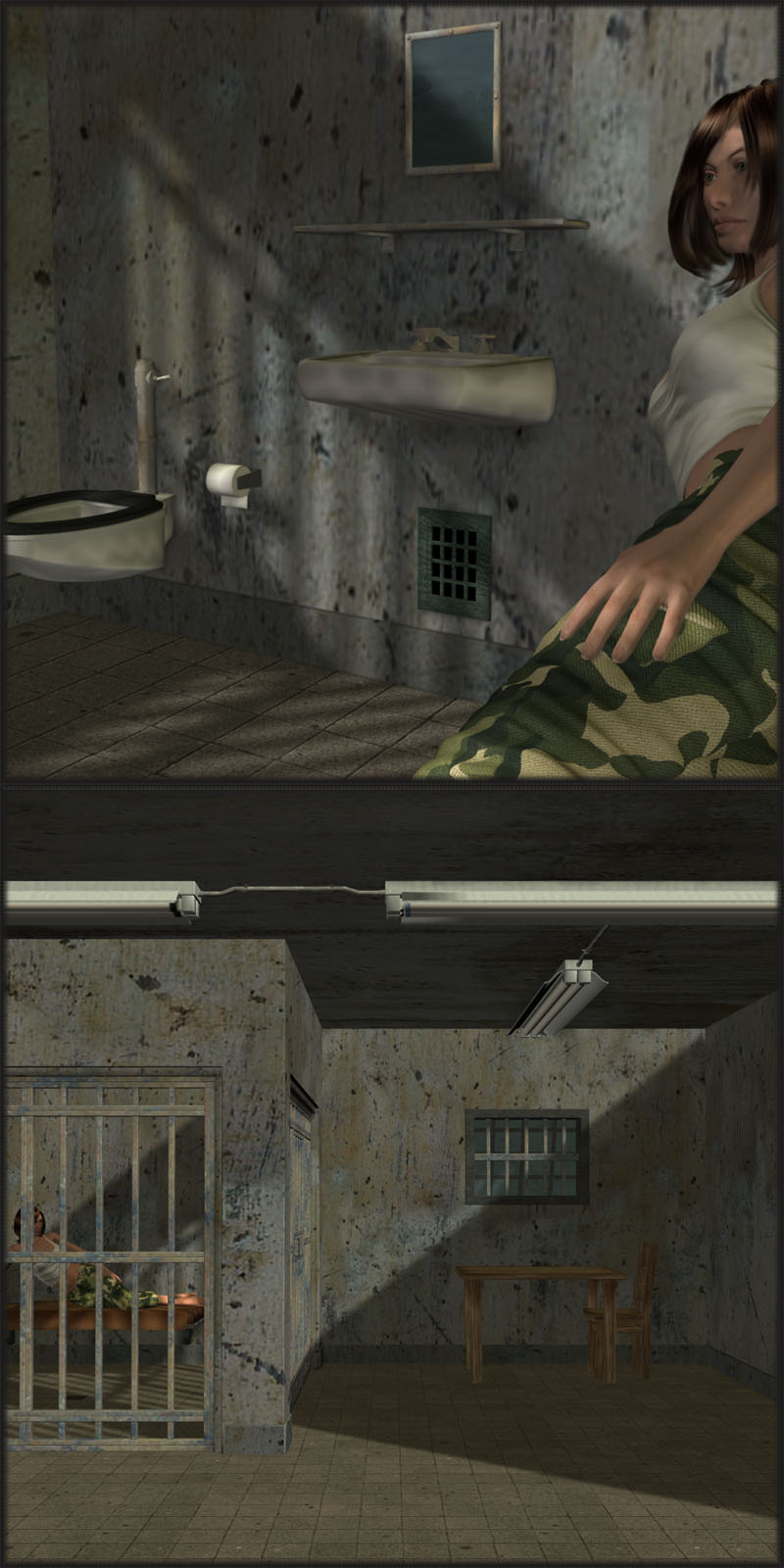 ---