Old Rotting Fence Set for Poser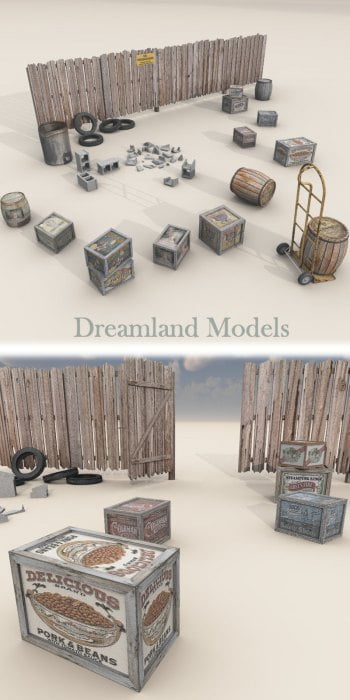 This old rotting fence with working gate along with these accessories will fill out the details you need, for many types of scenes.
Have included one prop which has all of the scene parts in their proper place, they can be moved around to suit as well. Then I saved each object by itself so you can use them one at a time.
Objects included are as follows…
4 Wooden Barrels
1 metal burn barrel
1 pile of broken chunks of Concrete Block
3 whole concrete blocks
10 different wooden crates
1 hand truck
4 tires
1 old rotting wooden fence with working gate. (Limits set for the gate)
55 textures in .jpg format
a materials library
All .obj files are included in the geometries folder.
If you want an object to load from your props library in the middle of World coordinates 0-0-0 then may I suggest moving the items to world zero one at a time, and re-saving the prop with any new name that suits your fancy.
Images rendered in Vue with Vue product versions, same materials used on both products.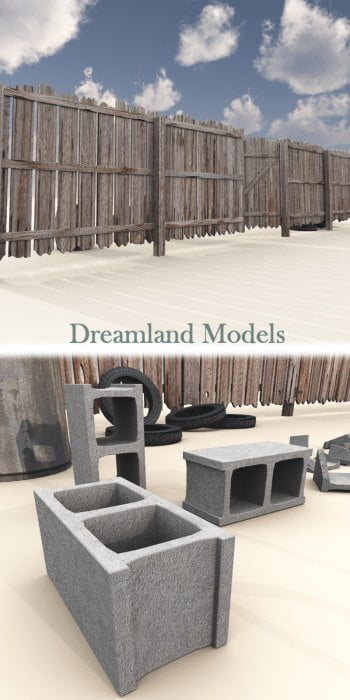 ---