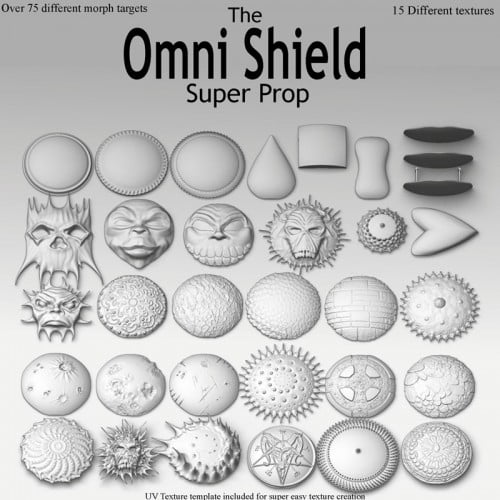 Im Proud to bring you my "Omni Shield" super prop!?Over 75 different morph targets.?15 different textures at 2048 X2048 ?UV texture template included!?From full figure transforms to site specific morphs Rim/Edge/Face etc.?

Plus the included UV template makes creating your own textures a snap.?Its like having a thousand props in one.?
Very fun and easy to use!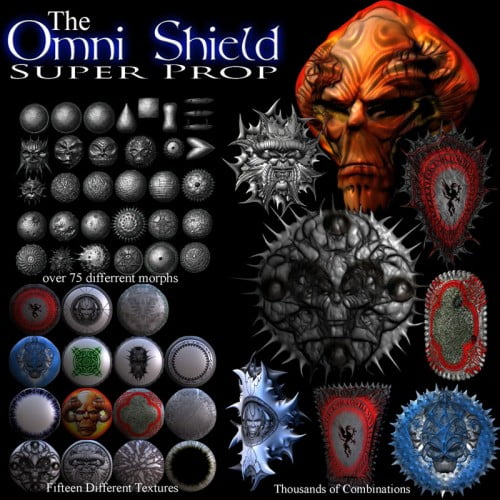 ---