Ony Braids Hair Genesis2 Female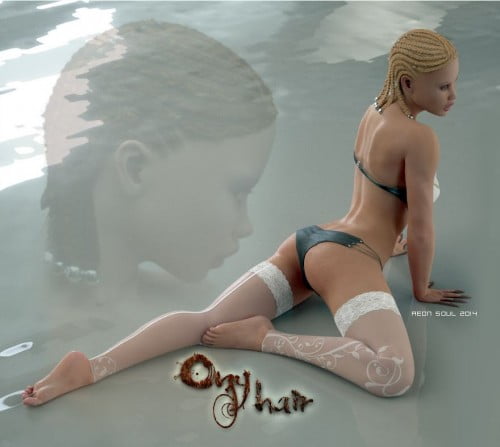 Braids are always en-vogue!
Ony is a cornrow braids hairstyle, it's complex, beautiful and fits wonderfully and stylishly both gals and guys.
It's a detailed hair style with an outstanding attention to detail for both mesh and textures.
The style is unique yet versatile as it looks perfect in any setting you want to create: contemporary, fantasy, stempunk, sci-fi, cyberpunk, you name it! By default the hair fits Genesis 2, with all the flexibility that it implies.
Included are 24 colors that range from natural ones to more unusual and "mixed" ones with strands of colors popping through the natural hair.
The hair isn't too dense, polygons-wise, so you can also use it for the secondary characters on the scene, however when using it up-close, we suggest you should increase its polygonal density when possible (if your system can handle it).
Ony Braids Hair makes use of the easy-pose technology, this allows for beautiful and flowing movements of the braids as each braid is separated into various sections that form a chain and include morphs that affect the whole chain at once.
Simply select the hair and then check the various options available for each braid: the movements names are self-explanatory and using them is easy and quick.
In addition each braid section can be selected to fine-tune the movements. The braid sections include parameters that affect the following sections (*Aft) or the preceding ones (*Bef).
While moving the hair around is fast and enjoyable, we still included 22 preset morphs to get you started.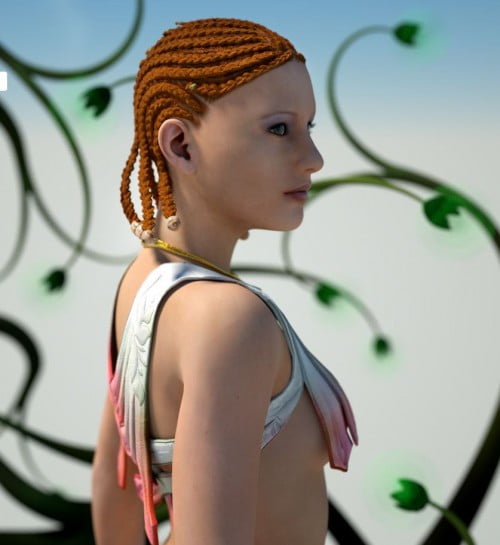 ---