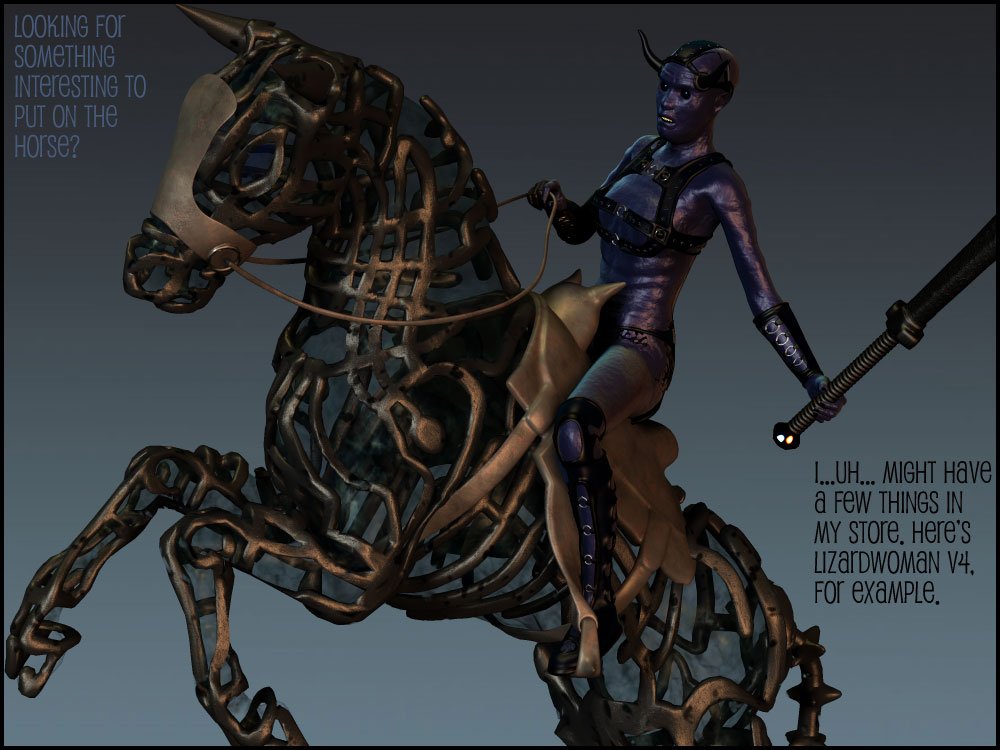 HellHorse is an original figure for Poser. Five materials included plus one mat pose to hide to horse's insides.
Conforming saddle and bridle included. They have dials for easier posing.
Figure is original geometry, of course, yet close enough to Daz Mill Horse that it can use *most* of it's poses.
Some of the materials have transparency that might make it difficult to see in the preview window. Switch to wireframe preview to see things better.
Materials do not work in Daz Studio.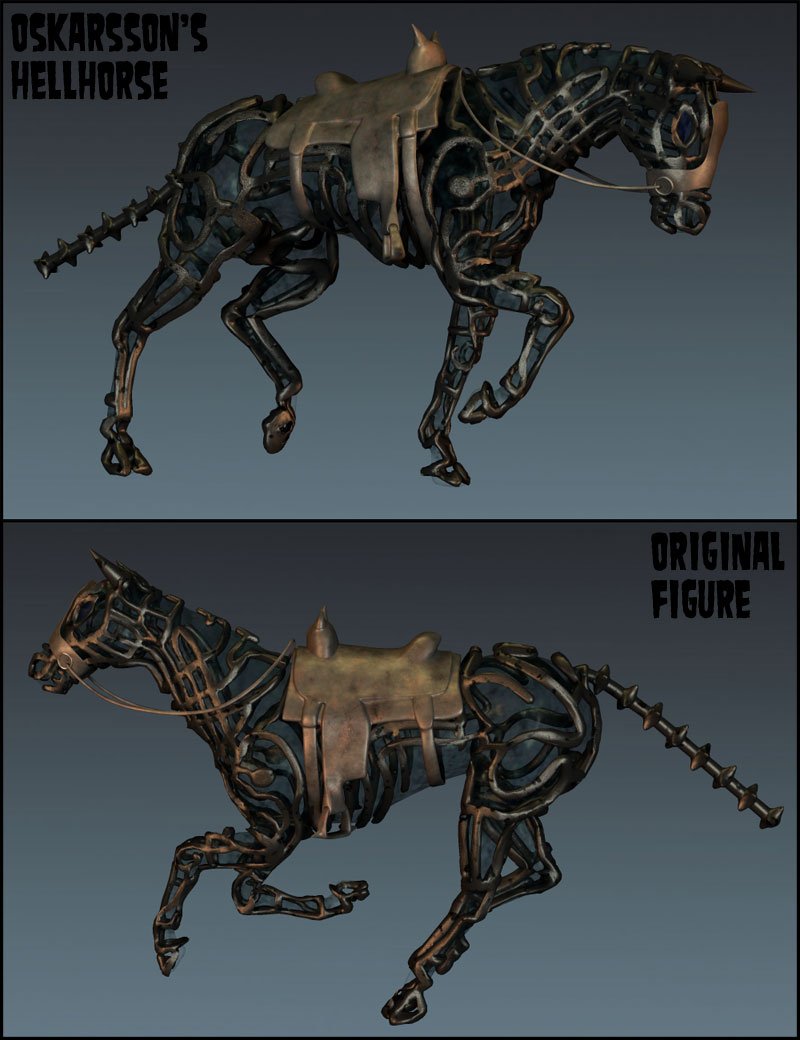 ---