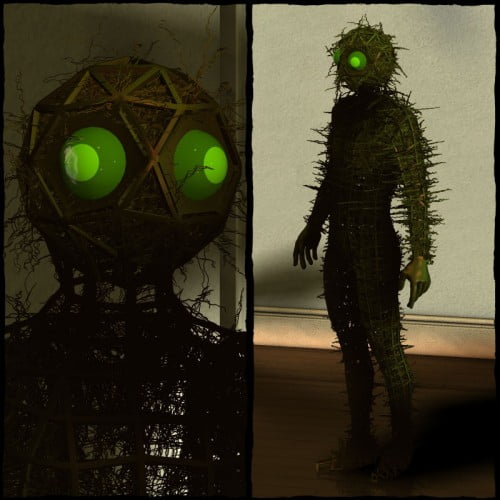 Lurveln is a standalone, highly original product. It?s new geometry, of course, yet close enough to Michael4 that you can use most of his poses. There are ten materials included, none of which will work in Daz Studio.
That stuff inside the cage is Dynamic Hair, in case you?re curious. Finally found a use for that worthless piece of software code. Hah!
Rendering time is fairly good but my computer gave up after a couple of renders, complaining that his ?memory was full? or something. Restarting the program fixed that. I don?t know, maybe it?s just my machine, or maybe this product is more memory intense than it looks. I?m sure it abuses Poser in ways in which it was never?intended to work. So yeah, keep that in mind.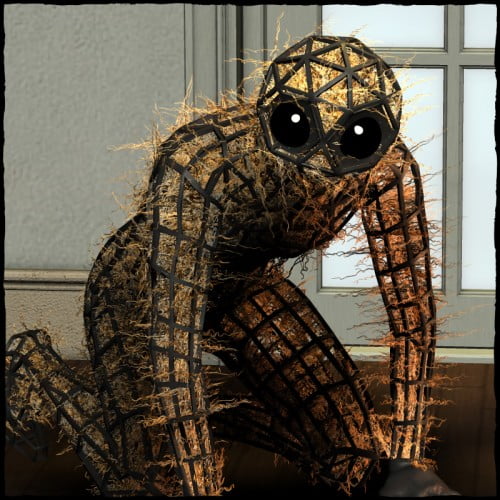 ---