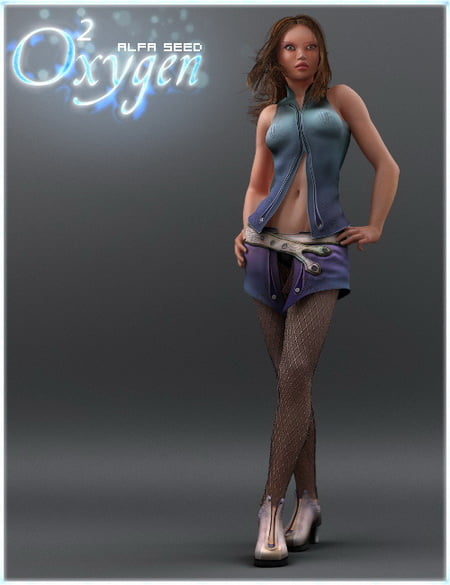 A complete set of shirt, skirt and belt, pantyhose and shoes for Genesis.
Add some style to the female side of Genesis and with three nice and mixable styles you have plenty of option to customize her look.
And thanks to the Genesis/DAZ Studio 4 technology little girls can now be stylish too!
Oxygen shirt and skirt sport several movement morphs to add realism and movement to your renders while the pantyhose has a few morphs to make it look a bit more "alive" even when you use the pantie only. The skirt morphs were optimized to be used either with or without the belt (you'll see a "_belt" at the end of the name to tell which ones are supposed to use with it). Many of Genesis morphs were improved to make them look at their best, however, take into consideration this is supposed to be a feminine set so that's where we focused our attention. Have fun with this new, stylish release from AlfaseeD!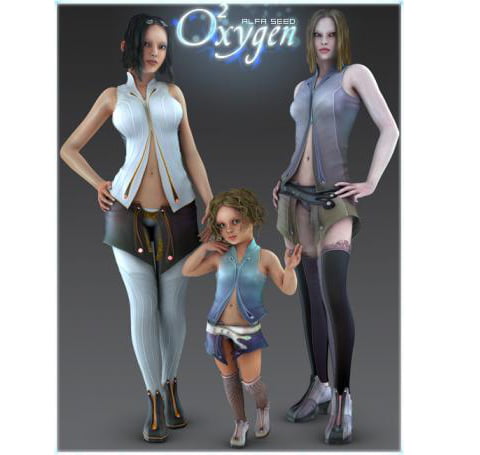 ---