Painted Six Foot Arched Fence OBJ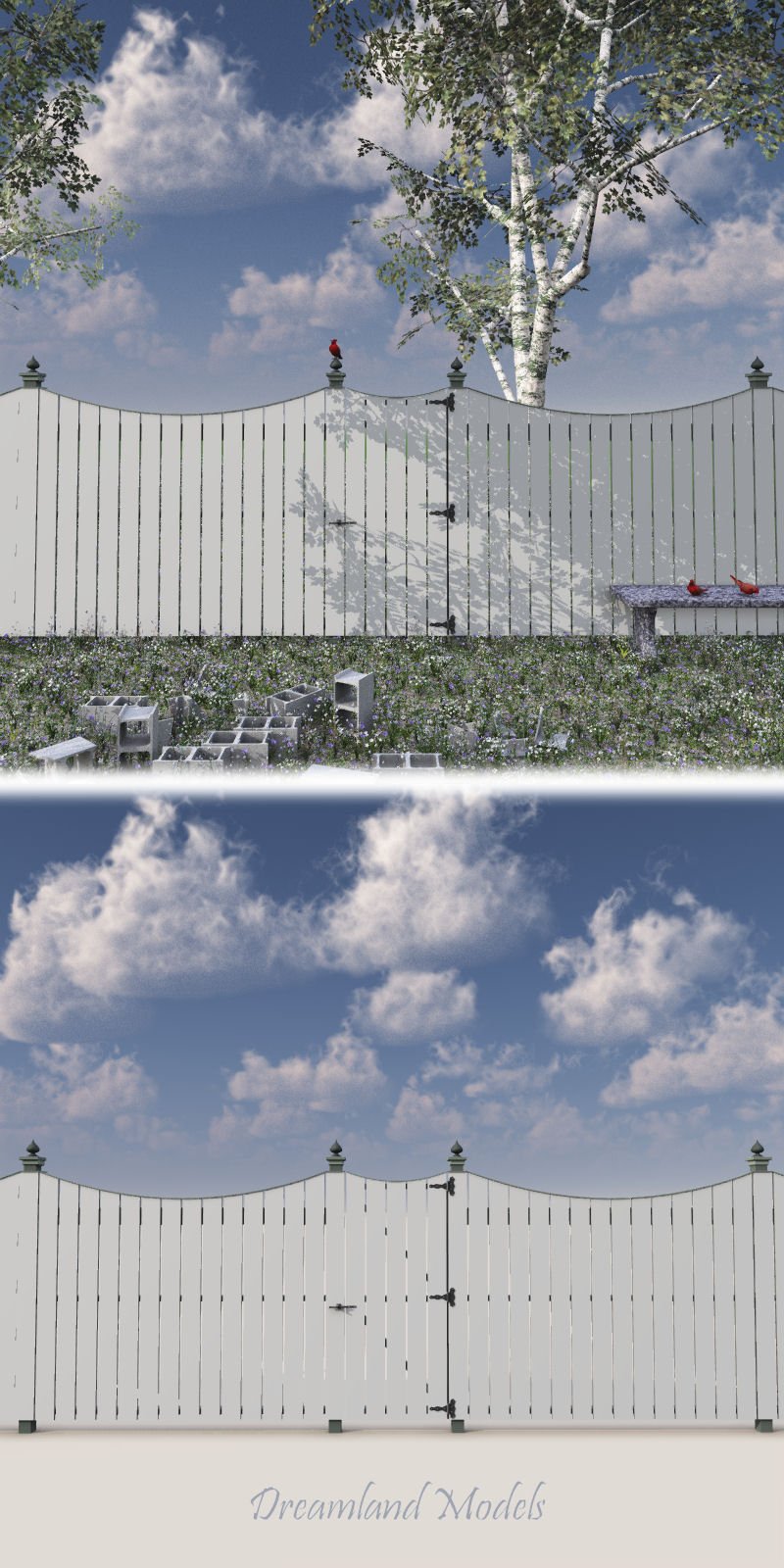 This is a fence from my set of fences. Much attention to detail makes this fence a great addition
to your models library. The gate does pivot as you would imagine. For longer fences, simply copy and paste sections as needed.
It should import into just about any program that allows import of .obj files. I know it opens in
Poser 6 and 7 as well as
Vue 5 and 6
3D Studio Max 2009 and above. Max file included.
Cinema 4D 8.5 will open it but you will need to point to the materials.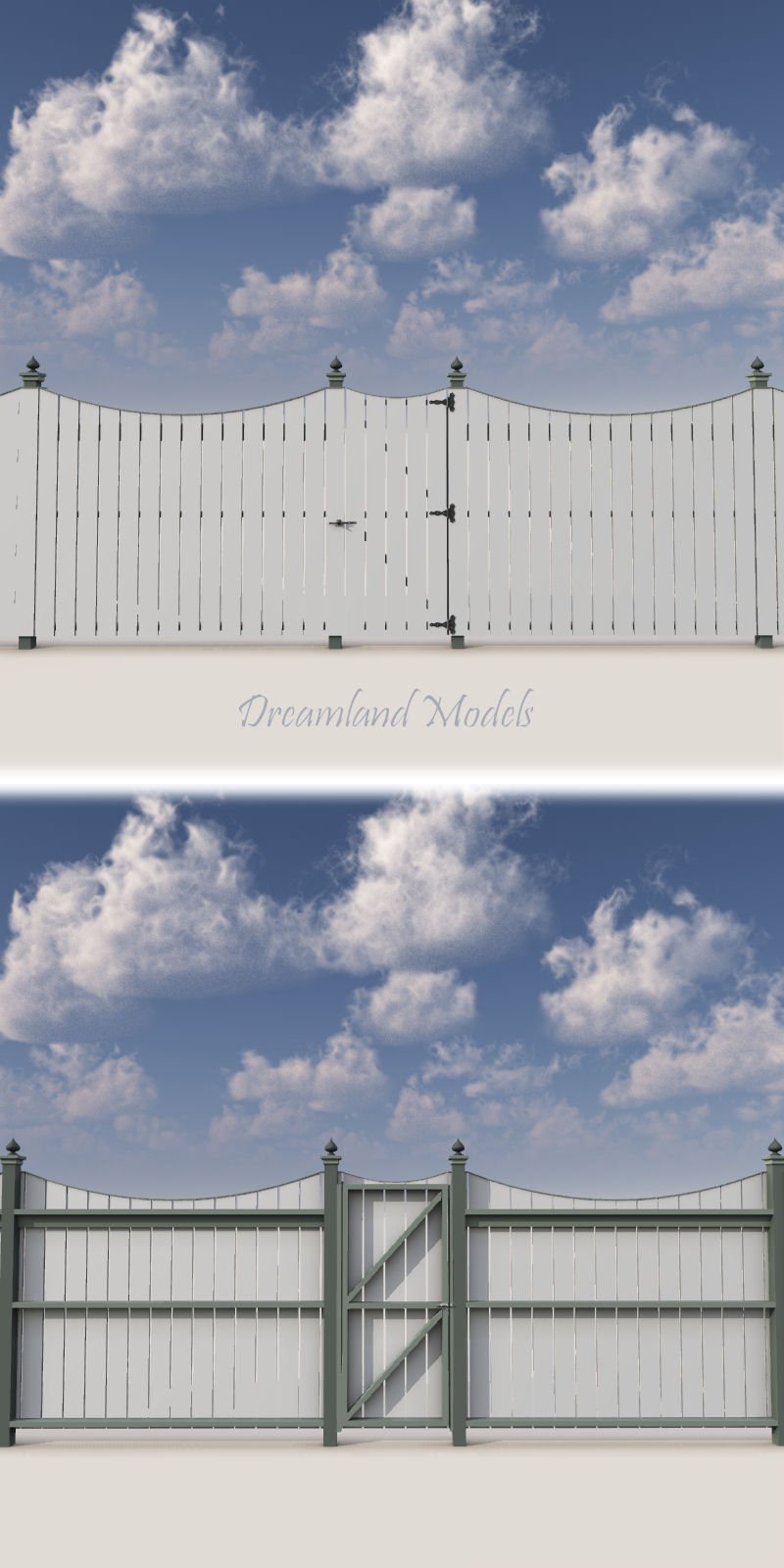 ---