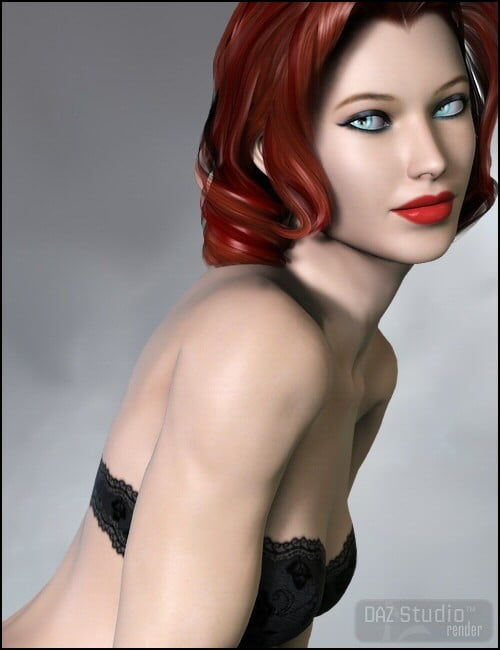 PandoraX is the newest character creation from Xena. Sculpted with Poser magnets, and refined in Z-Brush for extra detailing, this lovely lady is just bouncing with energy and ready for your runtime.
In addition to her lovely natural look, PandoraX comes with 8 makeup and 10 lipstick options, along with a natural eyeliner texture as well. And so she doesn't have to go naked, I have created 2 sets of second skin lacy underwear and stockings that compliment her body beautifully. There is also the gorgeous vanity necklace with mat poses for both Poser and Studio.
In addition to the PandoraX default bodyshape, I have included a big-breasted version for those who would prefer it.
All mat poses were created by hand in both Poser and Studio to give the absolute best result in their respective programs. No third party software was used.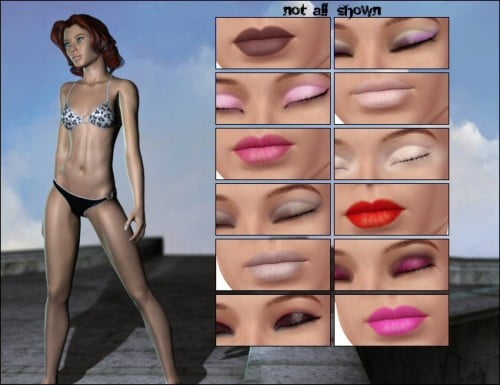 ---