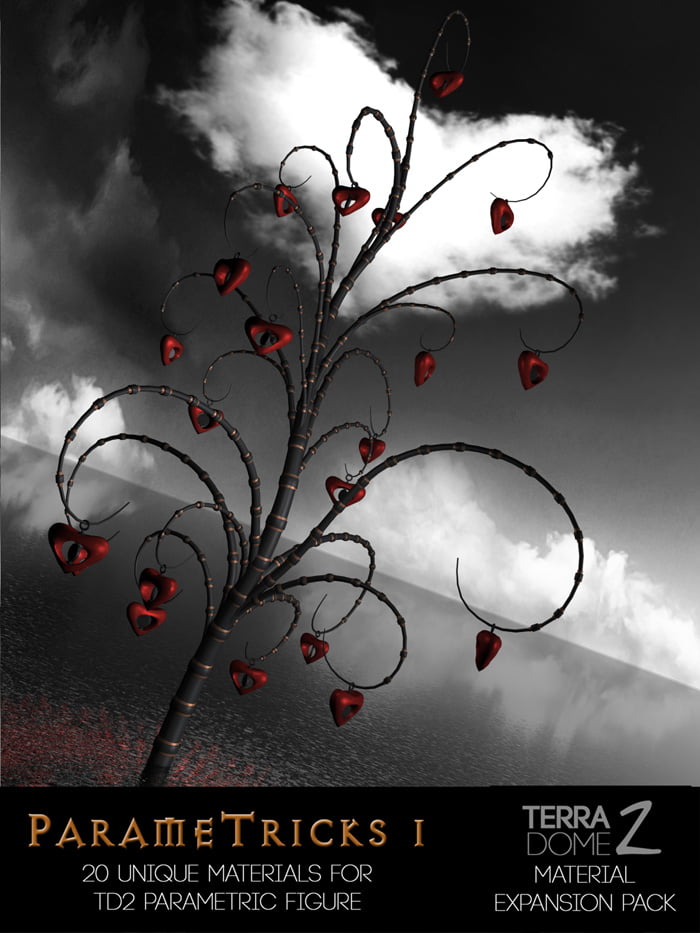 Mortem Vetus are proud to present ParameTricks1, a material set that adds another facet to TerraDome2 environment creation.
ParameTricks1 contains 20 unique materials for the TD2 Parametric figure in the TerraDome2 base pack. These are made up of flocks of birds, cloud shapes of horses, skulls and a heart, and a bakers dozen of clouds.
Also included is an INJ morph for the TD2 Parametric figure, to adjust scale and translation without affecting the rotational center. This allows you to position clouds pretty much anywhere…on the tops of far mountains, over medium distance hills and valleys, or right up close in the foreground, the choice is yours.
This product comes with a html User Guide.
Poser 8+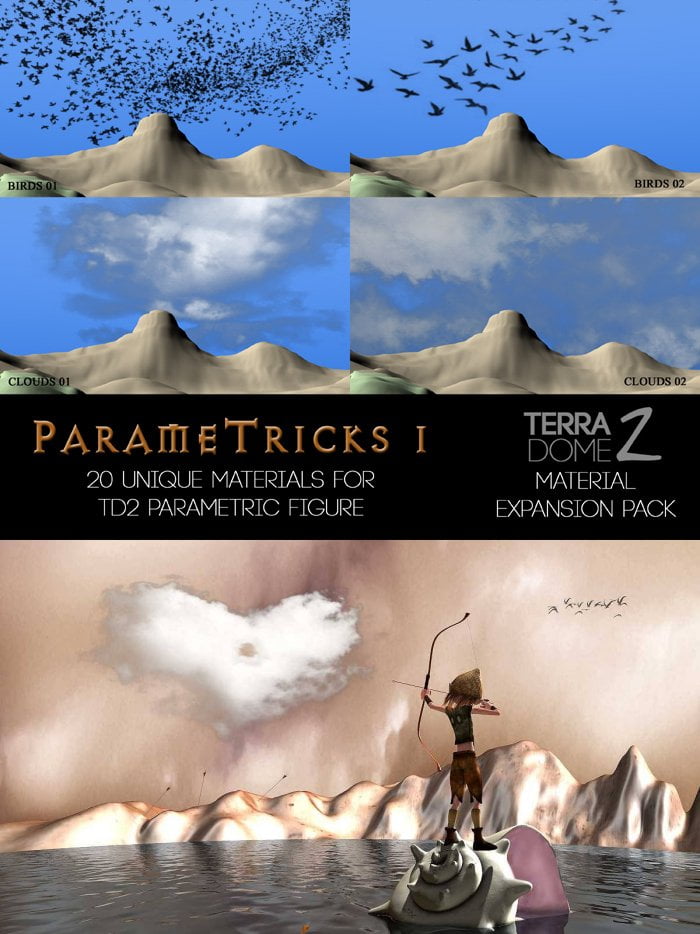 ---