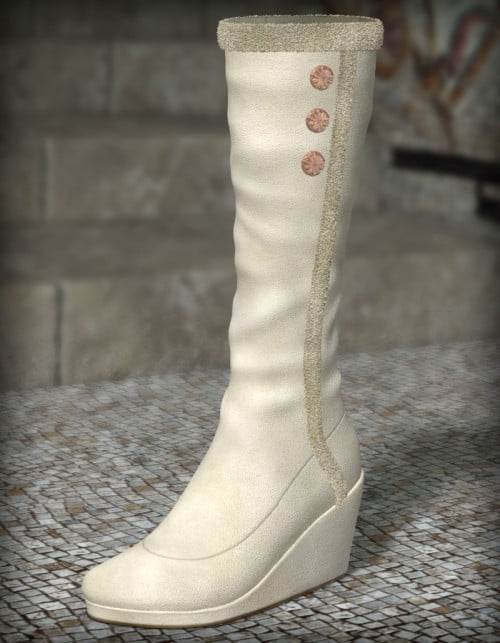 Have you ever found the cutest shoes, but they didn't have the heel you wanted?
Now your problem is solved with this mix-and-match pack. Soles and uppers are separate items, and the pieces will fit together across all the packs, current and upcoming.
This set features wedge heels, a medium-high boot, four texture sets, and extra material options to switch off the decorations. It also includes a default foot pose for Genesis 2 Female(s) and a preset to fit the sole of Patchwork Shoes 2 to the boot shape.
The textures are color-coordinated to match the first two Patchwork sets, but they will fit many other DAZ sets, too.
This product includes:
1 DSON Core Installer
1 Poser Companion Files Installer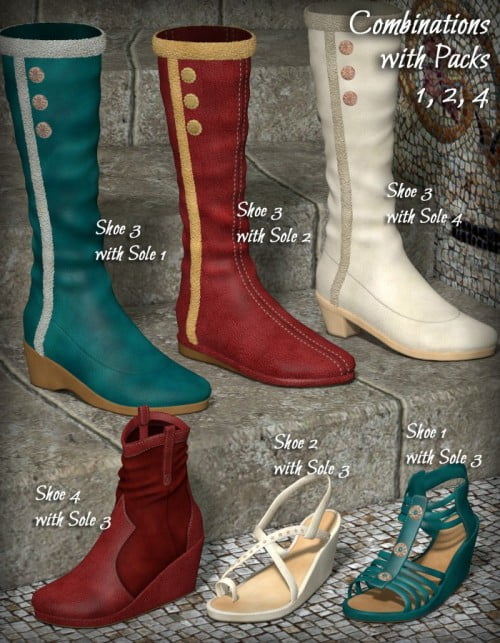 ---