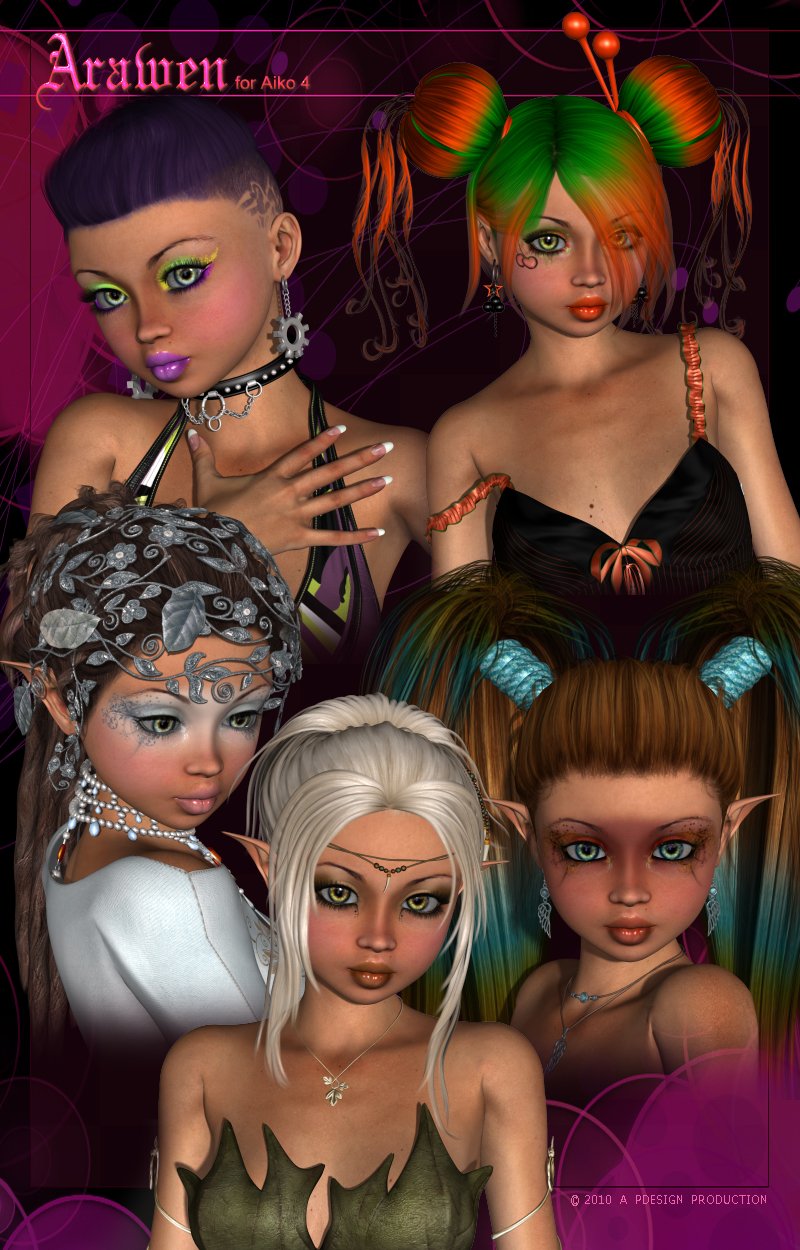 Meet Arawen. She can be a sweet fairy or your cute girl next door.
This set includes:
1 Custom head morp inj/rem
1 DAZ dialed body inj/rem
1 Custom elf ears inj/rem
1 Head bump and specular map
1 Torso bump and specular map
1 Limbs bump and specular map
6 Eye colours
15 Eye Shadows
15 Lipsticks
2 Lashes mats
Poses, lights, clothing and hair are not included.
Poser optimized materials for all options.
Has been tested in Poser 6, 7 and 8
Has been testen in DAZ Studio 2.3 and 3 although the results will not be
the same as in Poser.
There is no postwork on any parts of the character.
Thank you for your interest in my product.
---