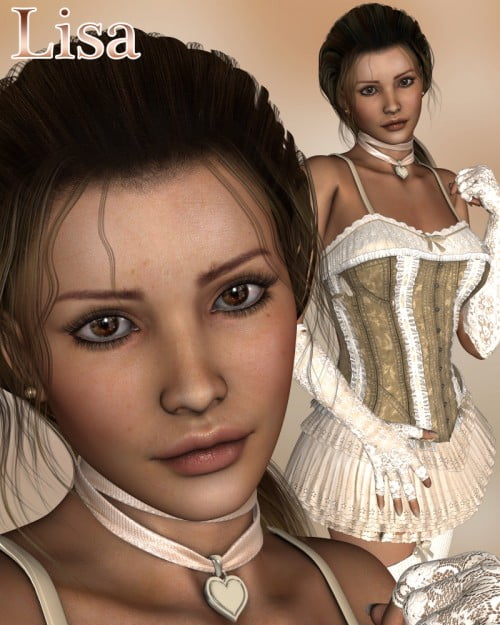 Lisa has photo-realistic textures and complex shaders?for high realism.
This set includes:
1 Custom head morph inj/rem
1 DAZ dialed body morph inj/rem
1 Mat default
1 Second skin
1 Head bump and specular map
2 Torso bump and specular map
1 Limbs bump and specular map
6 Eye colours
1 Natural face
8 Eyeshadows
9 Lips glossy
9 Lips extra glossy
9 Lips non gloss
1 Lash
Poser optimized materials for all?mat options.
DAZ Studio 3.0 optimized materials for?all options.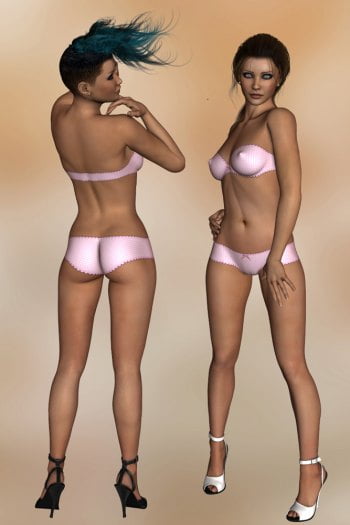 ---