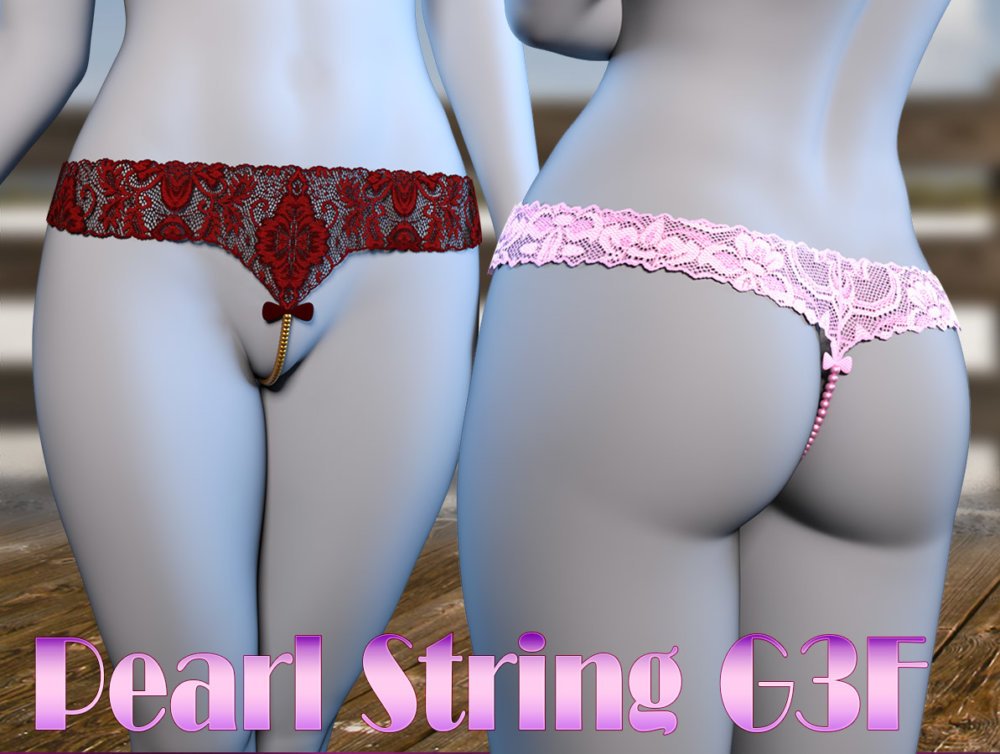 Tempt and tantalize in this sexy little pearl string for Genesis 3 females.
Pearl String includes:
Pearl String Panty for G3F
26 Texture Maps including
Bump, Displacement and Transparency Maps
Materials:
14 Iray Materials full
8 Pearl Only Iray Materials
1 Hide Bow Pose
Morphs:
AdjustButtocks
AdjustCrotchBack
AdjustCrotchFront
AdjustCrotchLeft
AdjustCrotchRight
AdjustHipLeft
AdjustHipRight
AdjustRearCrease
AdjustWaistFront
CrotchPullDown
FBMAiko7
FBMArabella7
FBMBethany7
FBMBodySize
FBMEva7
FBMExpandAll
FBMFitnessDetails
FBMFitnessSize
FBMGirl7
FBMKaren7
FBMOlympia7
FBMPearFigure
FBMVictoria7
FBMVoluptuous
FixRearPearlWidth
PBMGlutesSize
Other body Morphs will work using autofollow technology. Smoothing can be increased to improve the look of autofollow on more extreme body shapes. Many Adjustment morphs are also included to help with some more extreme poses. Please read the readme for important information and tips to get the most out of your new product.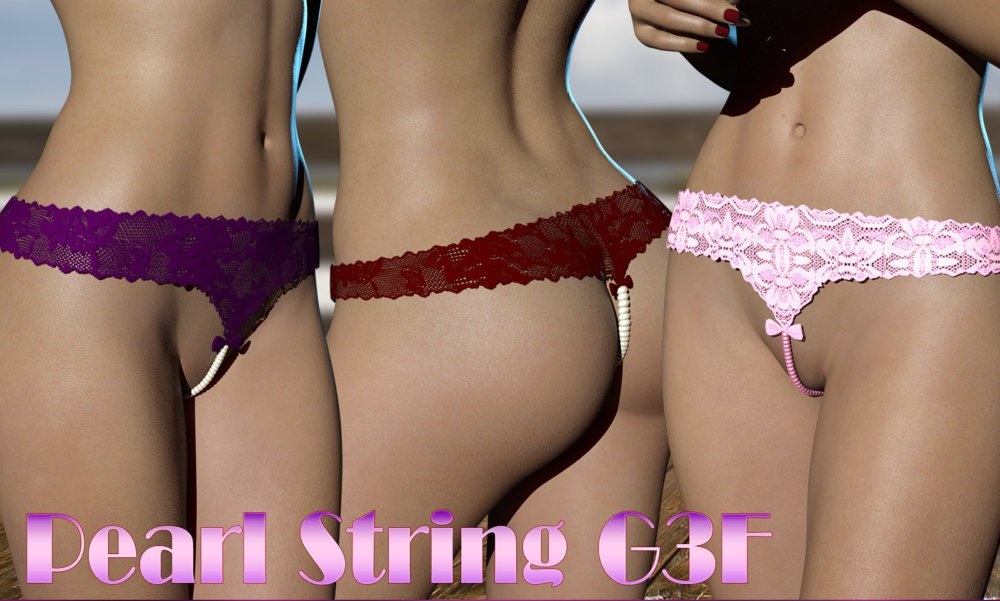 ---