People Carrying People Volume 2 for Genesis 8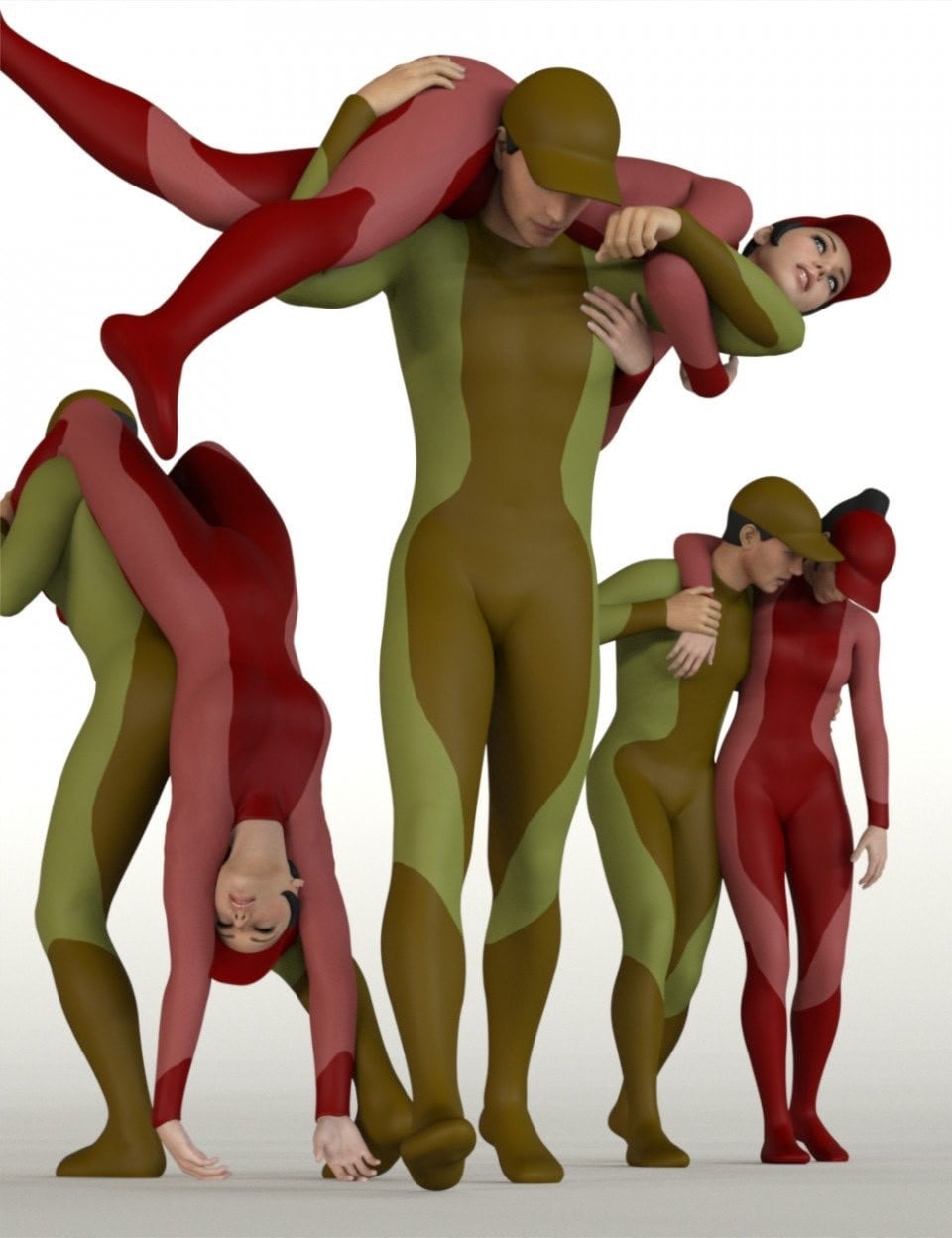 ---
People Carrying People Volume 2 for Genesis 8
I carry you, I carry my heart with you, I carry your heart with me…
People Carrying People Volume 2 is a set of 24 pose pairs of a male figure carrying a female figure. The poses were carefully crafted to look natural and balanced from any angle and with particular attention to hand posing.
The set comes with scripts to pose the two figures at once and to optionally group them to make editing easier. All poses include their mirror version and facial expression. Expressions can be optionally ignored to leave any existing figure's face unaltered. The scripts also allow you to ignore (leave unaltered) the lower or upper part of the figures.
Because they adjust figure scaling, the scripts are gender-swap friendly, minimizing the corrections needed to adapt the poses when you apply them to two male or two female figures.
With this additional pose set, you get the full range of interacting poses for your scenes where people carry people!
After installation, the poses will be available in both the pose folders for Genesis 8 Female and Genesis 8 Male. Also, pose icons include their .tip image (bigger and shown when the mouse is held over the standard pose icon).
---

---