Perfect 10 Pinup Poses for V4.1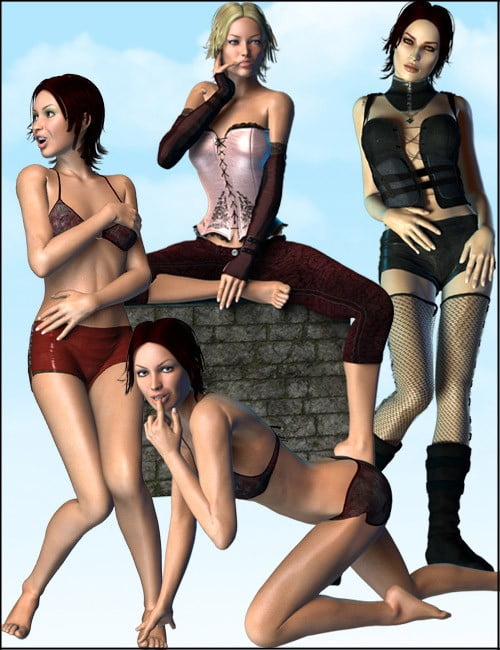 Perfect 10 is a set of 40 non-traditional and distinctive pinup style poses for Victoria 4.1 each with its own unique style and attitude. Whether it's sexy or seductive, flirty or sassy, it shows in the body language and facial expression of each pose.
Facial expressions that correspond with each individual pose yet can also be used with any one of the other poses makes this an extremely versatile package. Also included are ten bonus expressions for use with any of the poses. Each pose is well crafted with a lot of care taken with the feet and hands making sure they rest where they are supposed to, and the expressions, making sure they reflect the mood of the pose. Nothing destroys the appeal of a render more than stiff, rigid fingers or dead, emotionless expressions. The included corresponding camera presets take the guesswork out of camera positioning. There is a camera preset for each pose which can be used for the final render or just as a starting point for something different.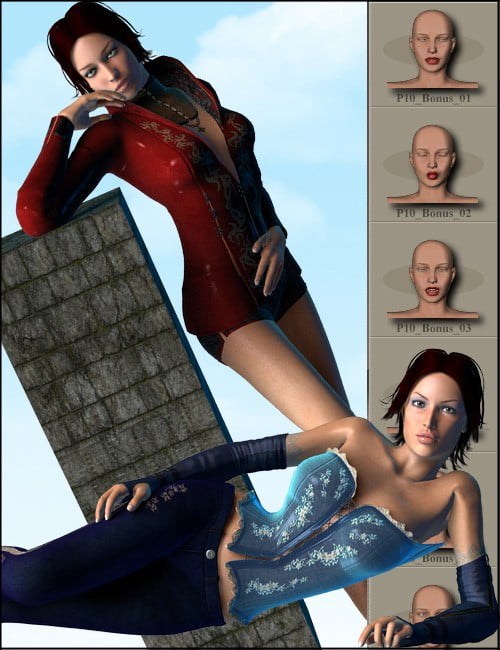 ---