Petals Phalaenopsis Orchid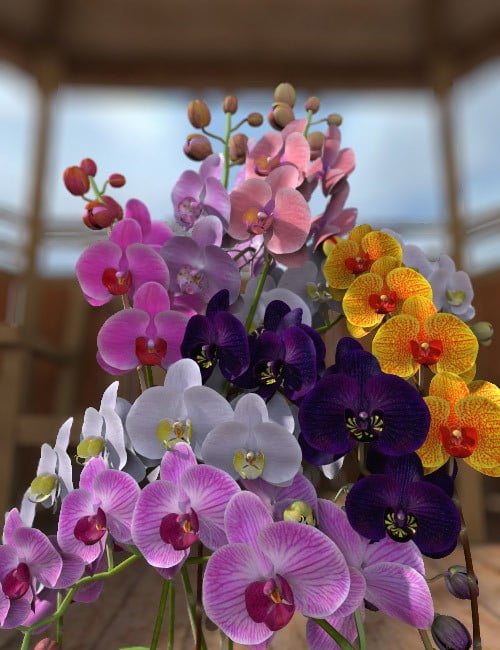 The Phalaenopsis, also commonly known as the Moth Orchid, is increasingly becoming a popular orchid to grace the modern home. This extraordinarily orchid, found mainly in the humid tropics, comes in an array of colors, lasts for two to three months and is a favorite at weddings, homes and corporate settings.
The flower spikes sprout from the base and branch into beautiful cascading sprays. These are very versatile for floral arrangements and bridal bouquets.
Prepare to be amazed with this set where you can mix and match pots, colors, leaves and spikes into your very own unique creations. Not enough flowers? Add a spike!
Single flower versions and single flower with attached buds are also included which can be used for hair adornments and corsages. You can't go wrong with orchids for any occasion!
Modeled in detail and richly textured, try adding these to spruce up your runtime!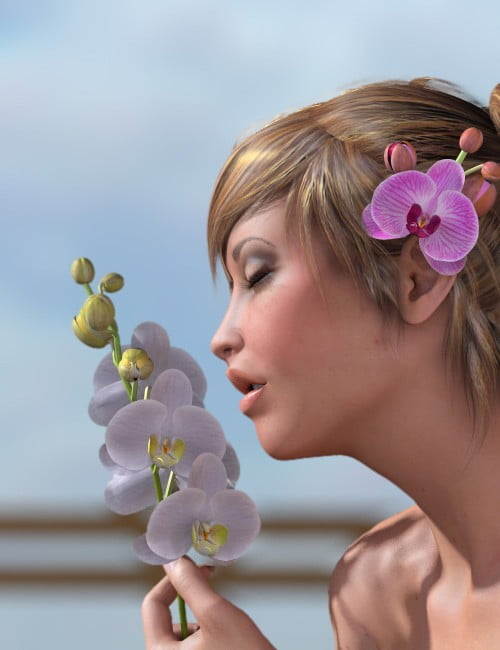 ---