PHC Natural – The 3 in 1 Ponytail Updo hair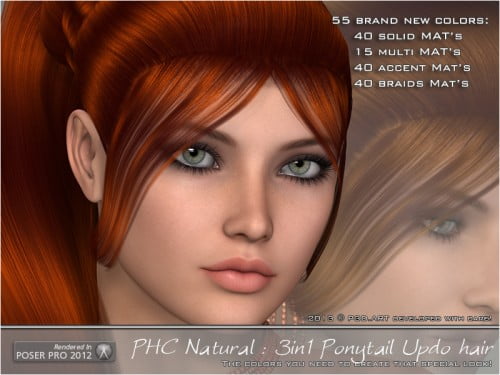 P3D.Art HairColors stands for high quality textures and rich color expansion.
Because all hairstyles deserve that natural look this set is developed more refined.
Including 55 brand new colors perfect for your realistic and fantasy renders!
Works great in DAZ as well!
Featuring:
40 Solid MATposes
40 Accent MATposes
40 Braids MATposes
15 Multi MATposes
Runtime Textures folder containing:
55 HairTextures
1 BumpMap
1 SpecularMap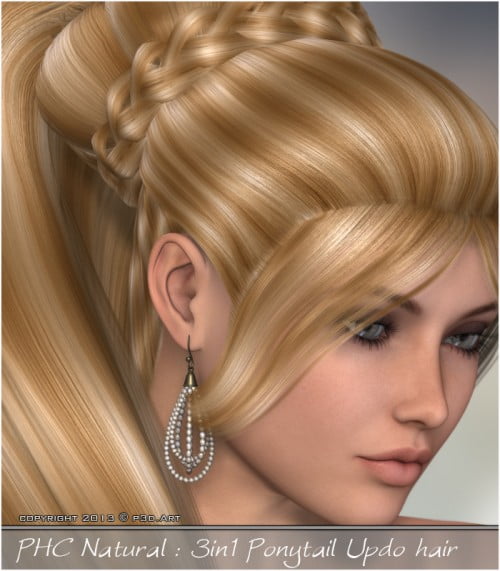 ---