PhilC Wardrobe Wizard 2.0 Standalone with Poser 7 Plugin and Figures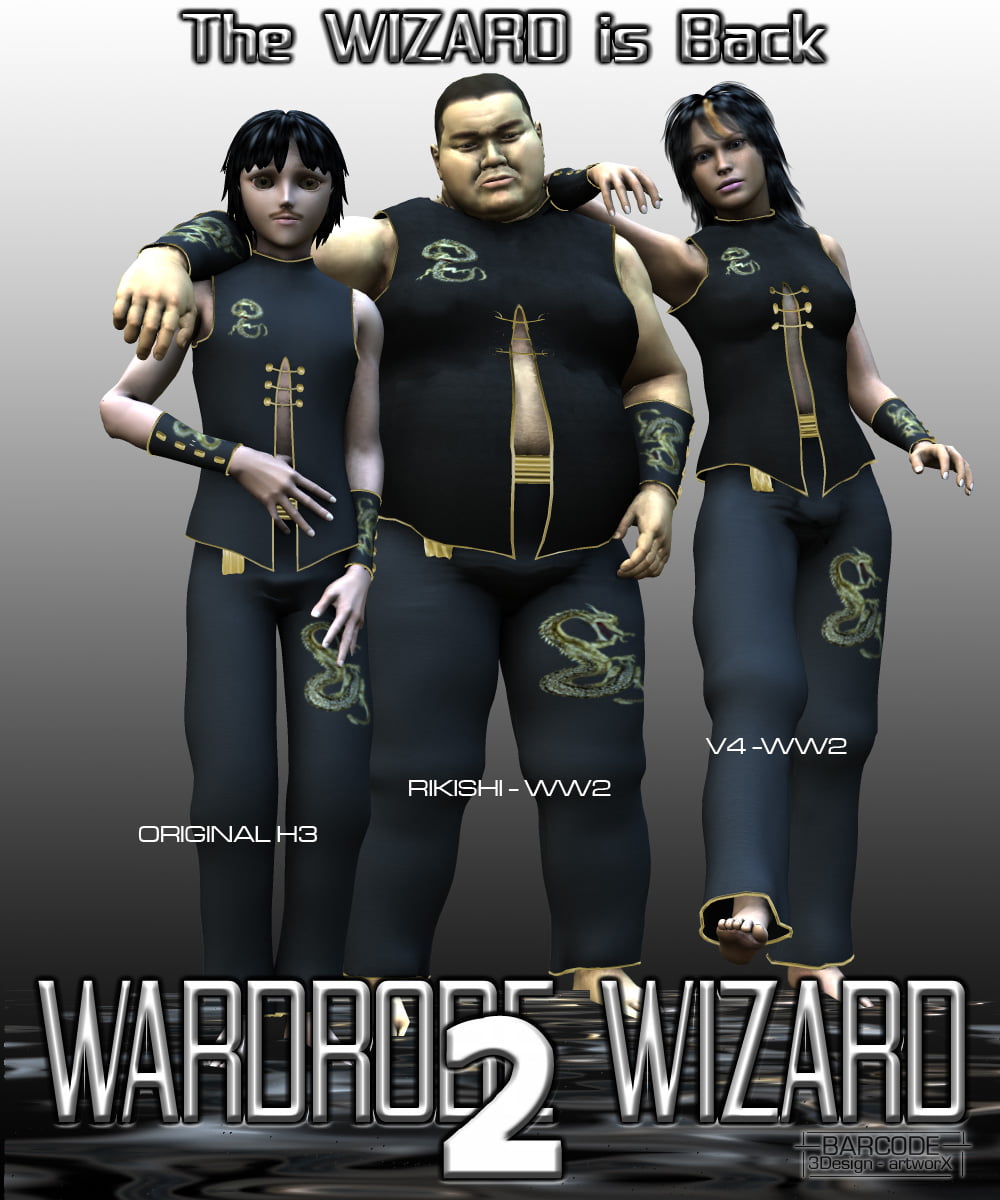 Wardrobe Wizard is a utility that enables Poser clothing models originally created for one Poser figure to be worn by another. It has been included in Poser since Poser 8. Support for the "Poser Families" is included. Support for a large number of extra third party figures may be purchased via this link.
New features in Wardrobe Wizard 2.0
A standalone version in addition to a version that works within Poser.
This means that you do not need to own Poser to use the core components of Wardrobe Wizard.
Greatly enhanced conversion quality.
A new user friendly graphical user interface.
The ability to retain existing clothing morphs.
The ability to add Full Body Morphs into the clothing to match the figure you are converting to.
The option to add very powerful yet easy to use clothing adjustment morphs.
You now no longer need to load the figures and clothing into the scene to perform the conversion.
Batch conversion, to allow the processing of multiple clothing items to multiple characters at the same time.
Body Handles are now built into the skirts of converted clothing to assist with posing.
Able to convert the following formats:- CR2, HR2, PP2, OBJ, CRZ, HRZ, PPZ & OBZ.
Increased figure support. Now including DAZ Troll, PhilC Ogre, MelodyA3, Micah, NearMe, BelBel & ChibiBel.
The functionality provided by the plug in and stand alone versions is for all practical purposes identical. Your download will include both versions. The user is encouraged to use whichever they are most comfortable with. A number of the Wardrobe Wizard 1.* utilities have been superceded by the improved functions of Wardrobe Wizard 2.0. The original buttons have been retained because we feel that folks may still find them useful on occasions or when using Poser models generally. Please note that gloves are not supported.
The full help file including screen shots of the new GUI and stand alone version is at WW2_help.php
All solidly backed by the PhilC guarantee
and high level of personal customer support.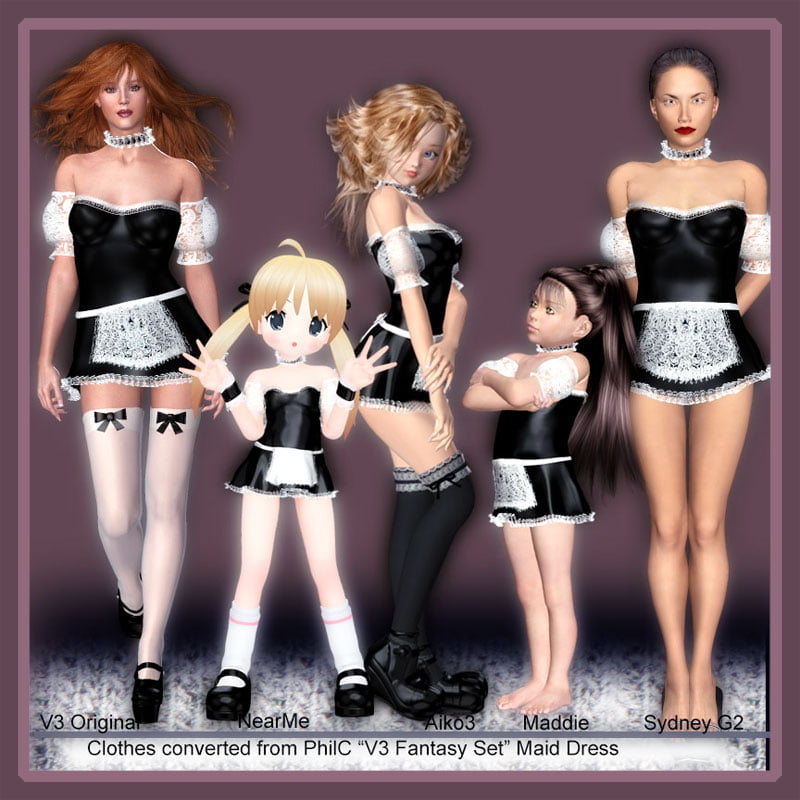 ---