Photo Props: Temple Stones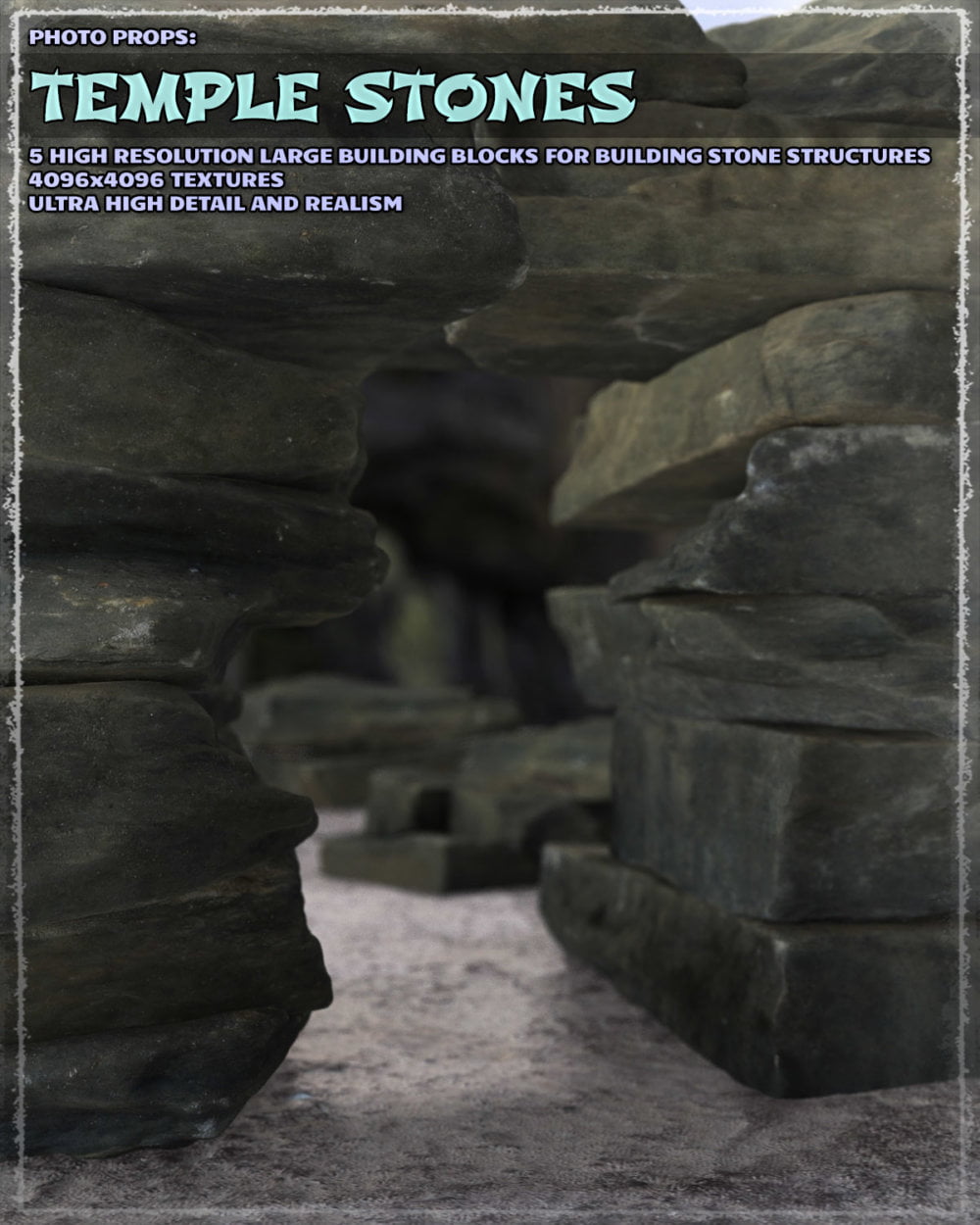 ---
Photo Props: Temple Stones
Temple Stones is a package with 5 photo realistic rocks that are perfect for building blocks when you create natural and man made stone formations. They are highly realistic, with very high resolution textures (4096×4096) which enables you to create detailed closeups or large scales. The tops and bottoms are fairly flat, but still naturally so, which makes it easy to stack and align them in various ways. The main promo image shows a portal, and the subsequent promos show things like a floor and staircase. They also come in a 2048×2048 version, for scenes that don't require such a large scale or close ups.
DS materials are included, so they can easily be loaded in Daz Studio.
In addition, an obj version is included, which makes these rocks very easy to use in pretty much any 3D application that loads obj files, such as Vue.
---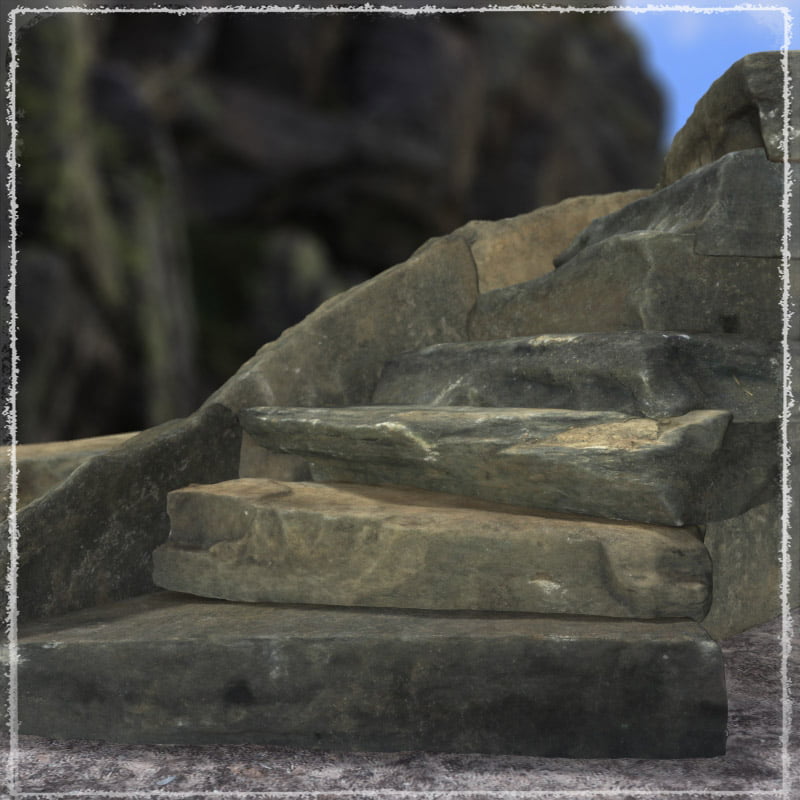 ---