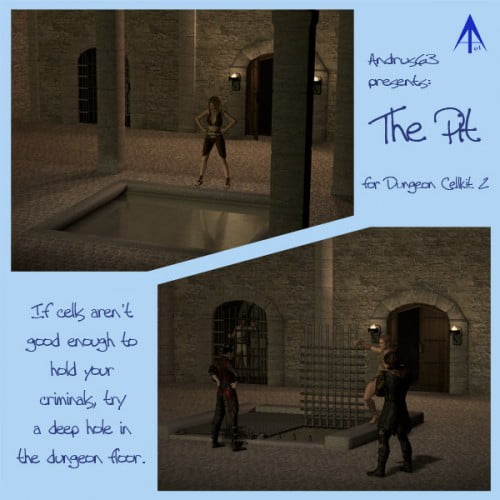 There are dangerous villains in the Poserverse. Fortunately, with the Dungeon Cellkit 2 you can lock them away safely.
The kit contains walls, cells, stairs, doors, ceiling and floors to build any structure of cells and chambers you might wish for. All have detailed textures that work at close-up and in long shots. The doors all open, and have working locks if you want to stop them opening.
There are also a collection of small details to add to the scenes, such as wall lamps, a cup and a bread roll, and even a key.
The Cell-kit also includes four pre-designed sets using the elements that load complete with lights and ready to use.
To complete the package, there are some poses for V4 and M4.
The set is designed for Poser. It has not been tested in Daz Studio and materials may need altering in DS.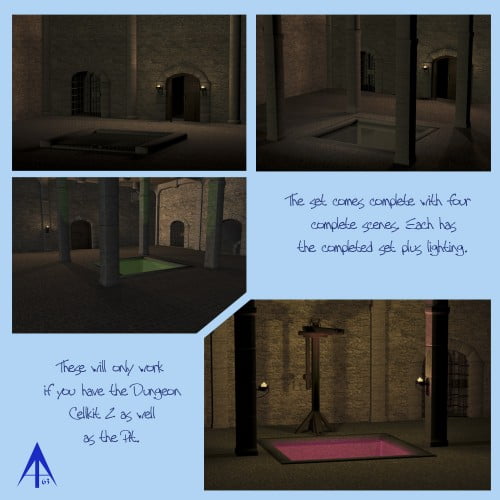 ---