Pose Converter Genesis 2 Female(s) to Genesis 3 Female(s)
Unable to use all those cool Genesis 2 Female poses you invested in on the flashy new Genesis 3 Female figure?
Fear not, help is here… our easy to use DAZ Script will convert any Genesis 2 Female poses to work with Genesis 3 Female in a flash. Simply select the pose (or poses) you wish to convert and new poses with the updated filename you choose will be created when you click the magic button.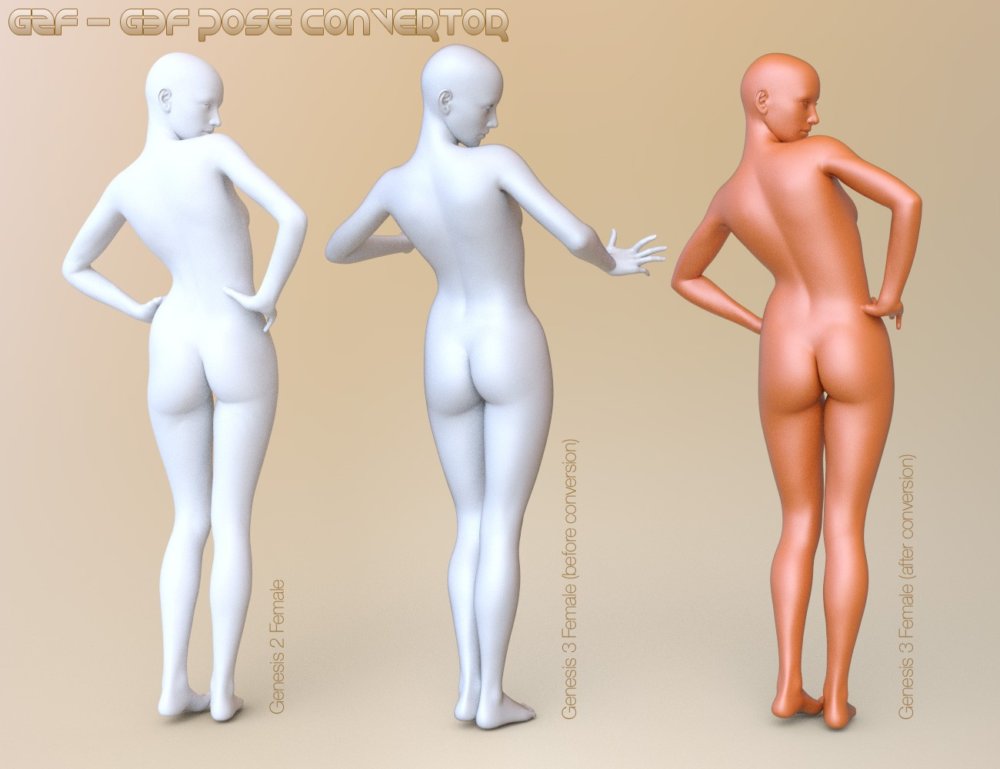 ---