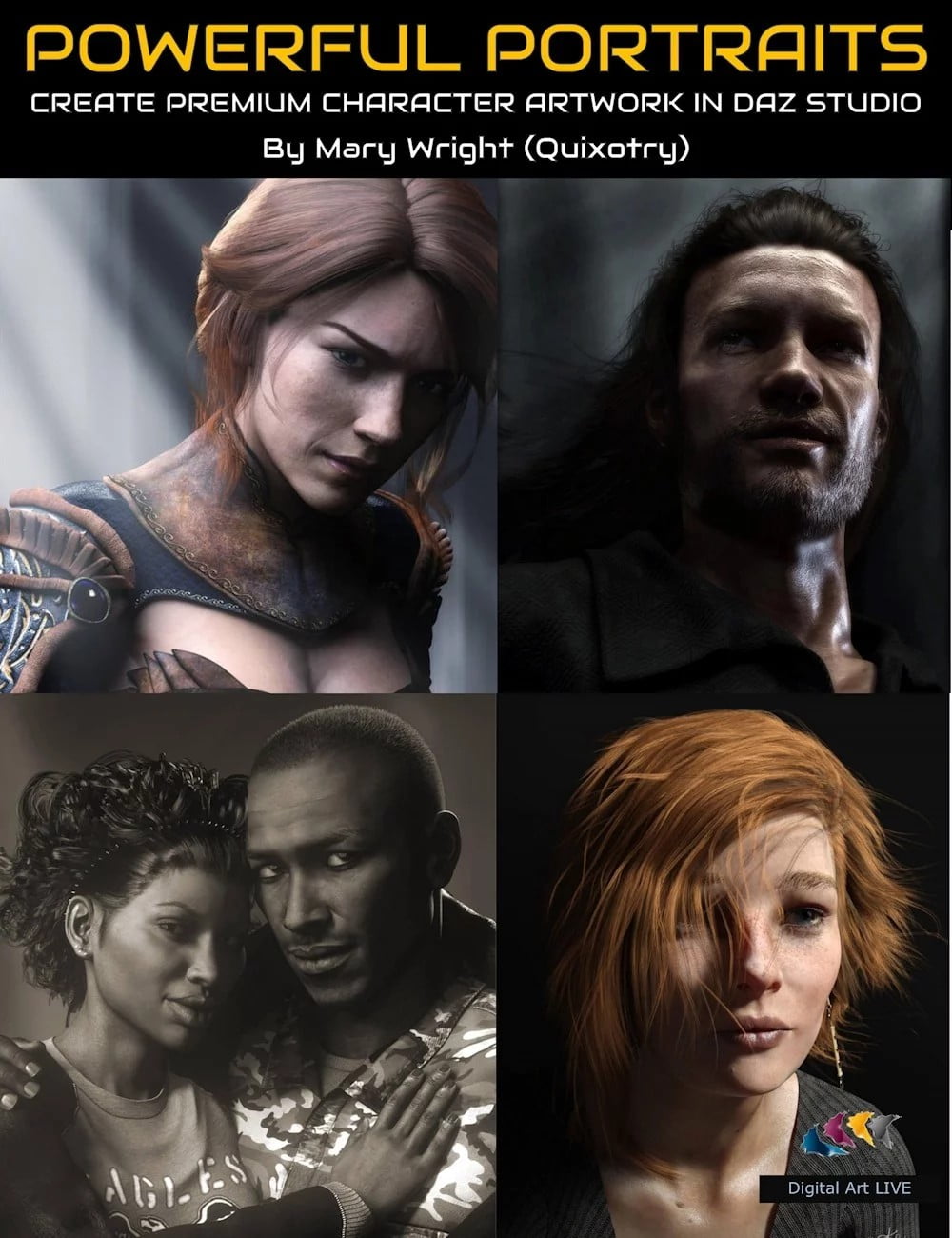 ---
Powerful Portraits
Creating outstanding portraits with DAZ Studio requires practice and determination. Then there's a slow but sure improvement on picking up tips along the way. But what if you could learn a whole raft of tips in one tutorial by an established portrait artist? Mary Wright (Quixotry in the DAZ 3D community) will share her experience on how to create premium character artwork. Learn techniques that will help your characters generate a powerful emotion by the story that they tell.
Mary will share valuable tips on:-
Picking a character to convey the story
Backgrounds
Camera position
Expressions
Poses
Lighting, shadows and mood
Composition helpers
Postwork : Enhancing hair
Postwork : Enhancing the eyes
Postwork : Enhancing the skin
Composition tips on using two characters in a portrait
Black and white portraits
This product includes a bonus tutorial: "The best of Character Artwork"
About the presenter : Mary Wright
Mary Wright is a published artist at DAZ 3D known as Quixotry.
She's an accomplished DAZ Studio portrait-maker, with a fantasy edge and has developed a series of characters and pose sets sold in her DAZ 3D store.
She grew up surrounded by beautiful paintings. Her father, Thomas Baker, is a master oil painter specializing in portraiture. It was his talent, teaching, and encouragement that led her to begin developing her own artistic abilities.
Mary discovered Daz Studio while looking for an affordable program that would allow her to learn about the world of 3D art. Recognizing it as a useful tool for figure reference, illustration, and book cover creation, she added it to her workflow and found that pairing 3D renders with postwork in Photoshop opened up a world of exciting artistic possibilities.
On top of being a digital artist, Mary is a freelance editor, voracious reader, and lover of the written word. She lives in New Mexico with her husband Brandon and their cat, Bagheera.
---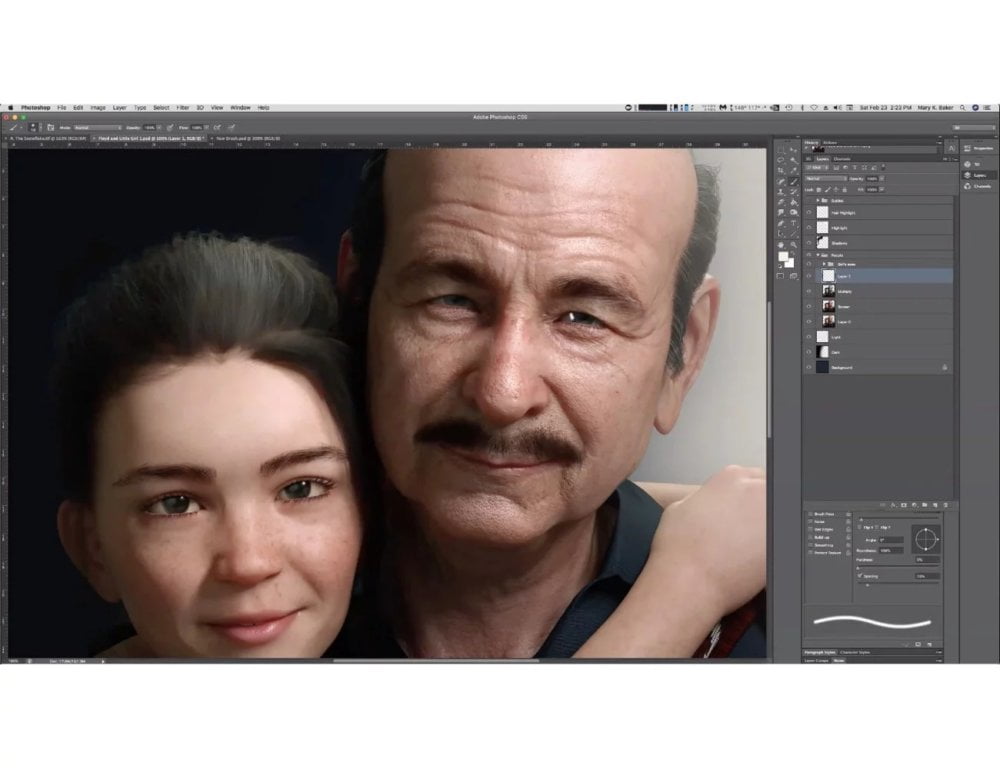 4 GRATEFUL MEMBERS

---