Prae-Avenza Hair for V4 Poser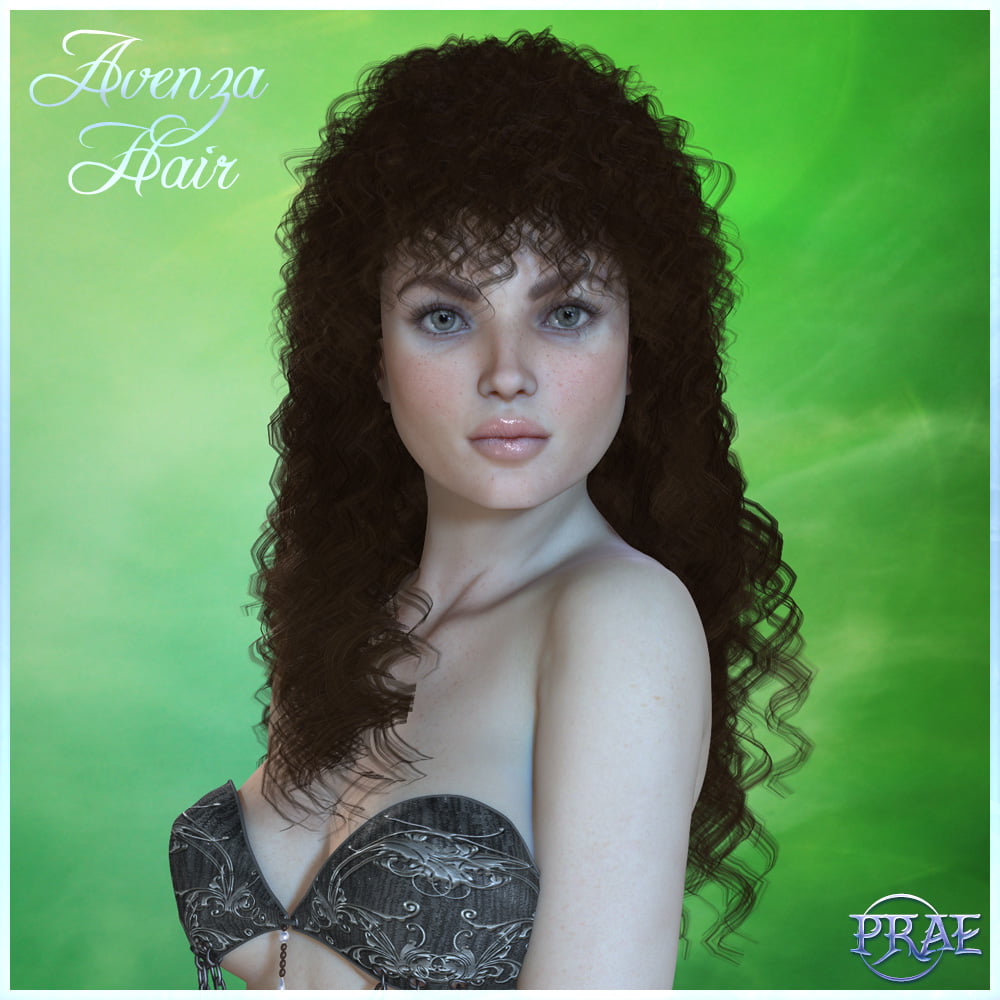 Avenza Hair is a long curly hair style that suits both Victoria 4 and Michael 4.
It comes with 18 natural and fun hair colours. There is a 'no node' version of the texture mats as well as versions for Poser 7 and up.
There are also style and movement morphs to help create the look you want.
For a smoother look Poser 10 and 11 users can turn on Subdivision Levels under the Avenza Hair Properties Tab.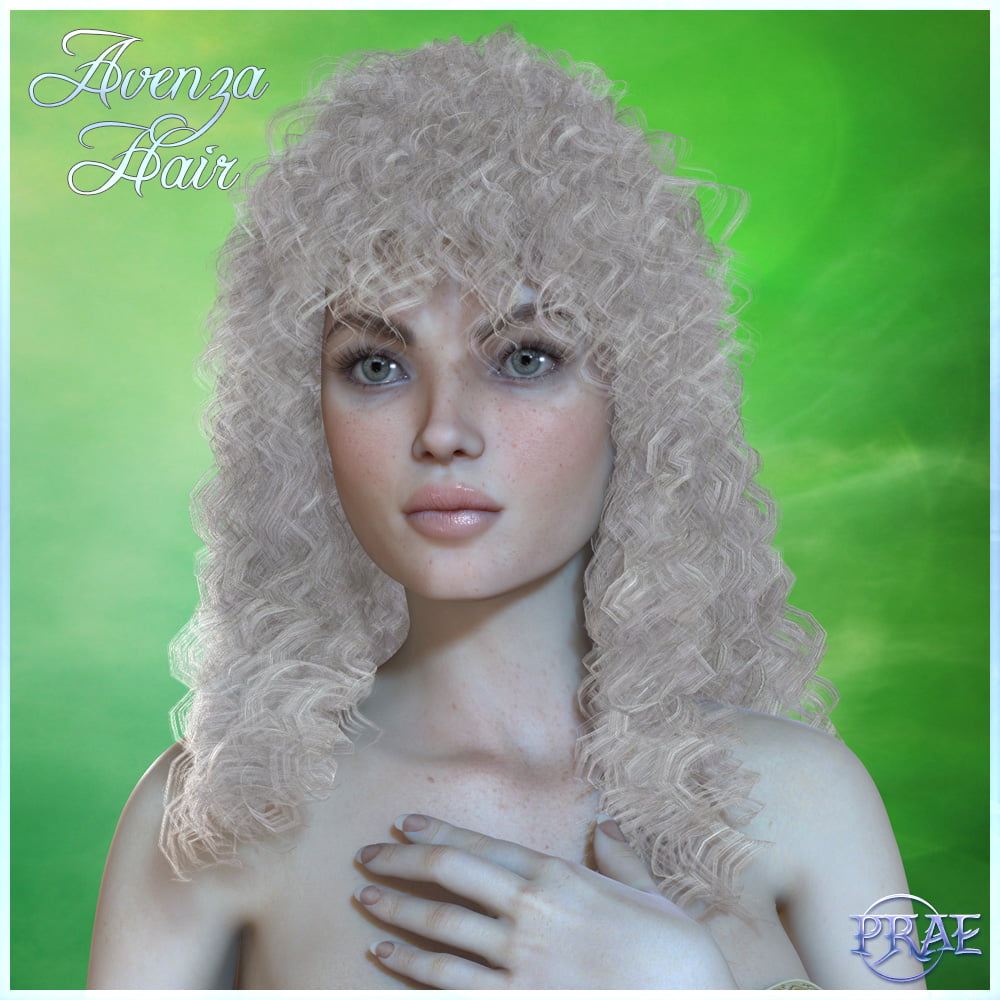 ---