Pretty Secrets – Butterfly Effect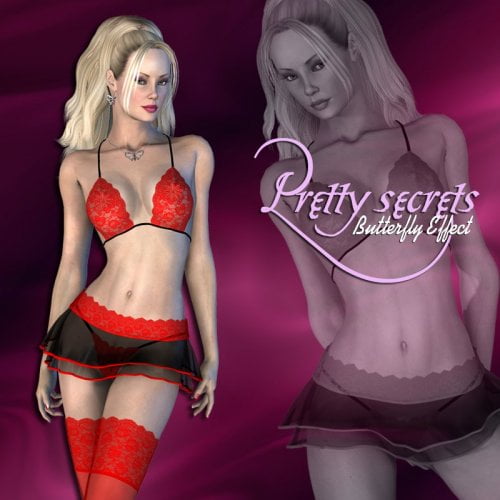 We're proud to introduce to you our new lingerie collection; "Pretty Secret". We will provide you with hi-quality extremely feminine lingerie sets throughout time. From now on, it will be possible to make your Vicky even more alluring by using this collection.
Get your Vicky ready for the ultimate Lingerie Set: "Butterfly Effect"! Your Vicky will look as frivolously coquettish as a butterfly when she slips into this seductive lingerie.
We have added lots of morphs to provide you with realistic movements.
"Butterfly Effect" will look perfect with any pose you choose to apply to your character due to the numerous wind morphs and extra morphs that are also included that will allow you to have easy control of your outfit and maybe even YOU will feel the butterfly effect.
This product is composed of 6 parts: bra, skirt, stockings, panty, necklace, and earrings (left&right). 3 different material sets for each part are included in the pack to give you variation of style and color.
This product supports "Pretty Base" (Pretty3D Special Morph System)
Product Requirements: Poser 4, with the latest patches and/or Poser 5, Poser 6
DAZ's Victoria 3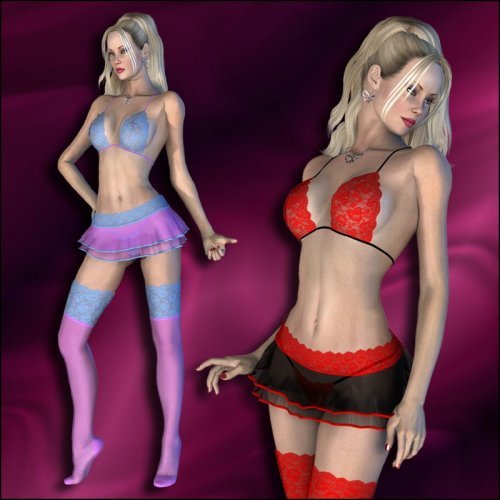 ---