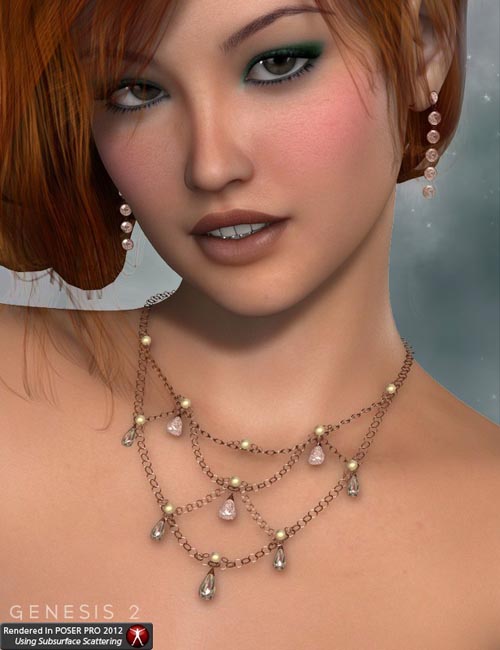 Step into the world of fantasy and beauty with these all new Tiaras created for Genesis 2 Female(s).
Beautiful and delicate earrings and necklaces for any occasion.
Make your Genesis 2 Female(s), Genesis, Victoria 6, Victoria 4, or Josie character a princess for a day with this all new set.
* Base fit is for Genesis 2 Female(s), with morph dials to fit Victoria 4, Victoria 6, and Josie.*
Each piece of jewelry, has multiple material areas to create an unlimited amount of looks.
Notes
This product includes:
1 DSON Core installer
1 Poser Core Installer
Compatible 3D Figures Genesis 2 Female, Victoria 4
Compatible 3D Software DAZ Studio 4.6, Poser
---