Private Moments : Frilled Lingerie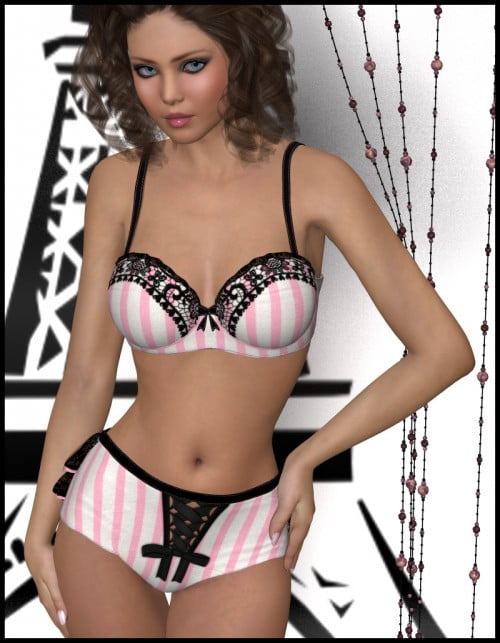 Private Moments: Those quiet or intimate moments when you can be completely yourself. Relaxing, letting your hair down either alone or sharing your inner most self with that someone special. However you choose to spend it, always enjoy your Private Moments.
This package contains 10 styles for the Frilled Lingerie outfit with dual options for the Sequined Bras and an alternate option set for the plaid & fur to make that plaid & lace/satin.
Go ahead accent your runtime…
* Includes
? 13 Bra Styles
? 11 Panty Styles
? 4 Utility Poses: No Bows Bra, No Bows Panty, No Frill Bra & No Frill Panty
* Important
This set has not been tested in DAZ Studio. It will most likely work*, however the end results will not be the same. You may need to alter the shaders or the lighting model.
* Furry option will not work in Studio however an alternate option with lace on the bra frill & satin on the panty waistband is available.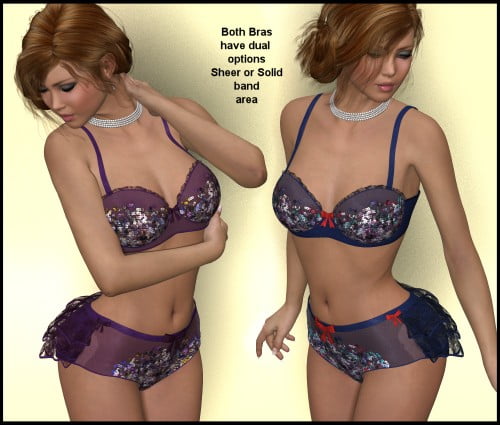 ---