Private Moments: Satin Pyjamas – G8F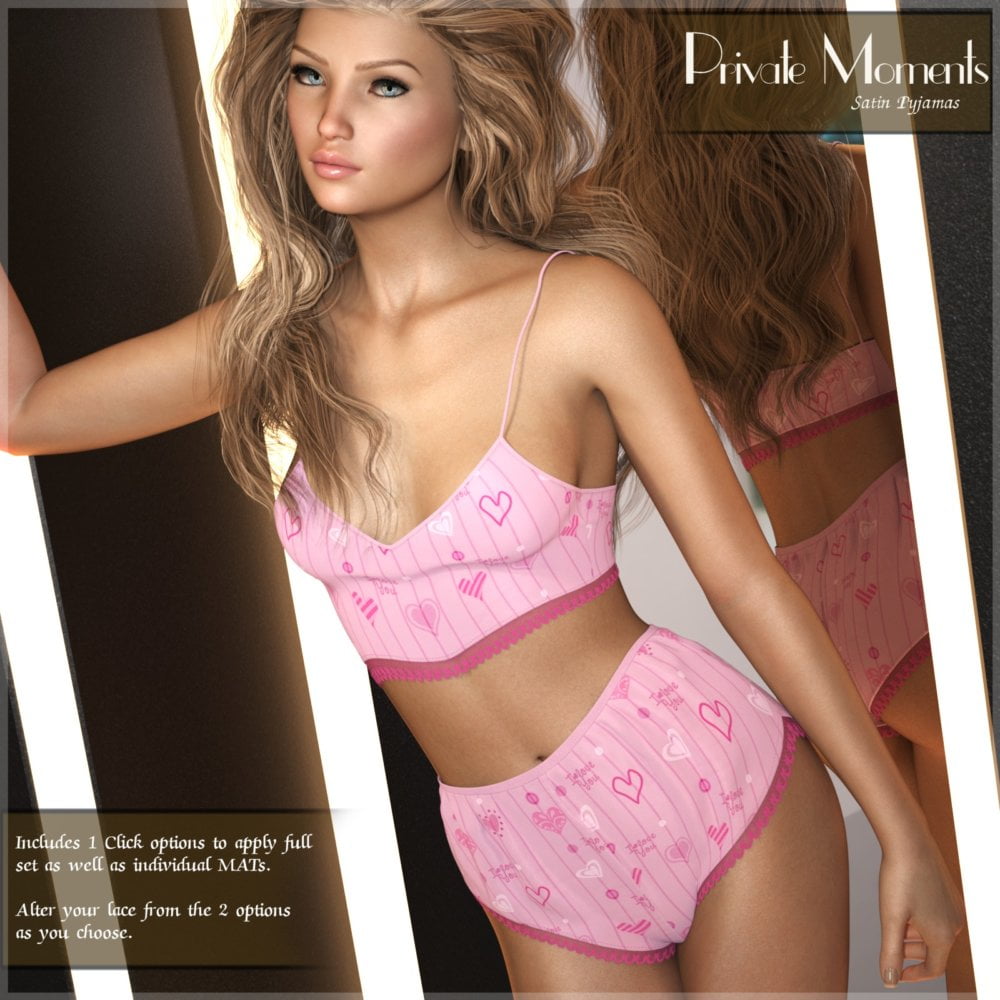 A lovely set for Satin Pyjamas for Genesis 8 Females by outoftouch. This set includes Hierarchical MATs to apply the styles to the full set in one click as well as individual MATs for the separate pieces.
You can also change the lace styles to the 2 included options.
? Package Includes ?
• 12 Styles
• 12 Full Set 1 Click MATs
• 12 Top MATS
• 12 Bottom MATs
• 02 Lace MATs
Optimized for Iray
? About the Private Moments Collection ?
Private Moments: Those quiet or intimate moments when you can be completely yourself. Relaxing, letting your hair down; either alone or sharing your inner most self with that someone special. However you choose to spend it, always enjoy your Private Moments.
The Private Moments Collection is created to accentuate the feminine. With the same attention to fabrics & options that you've come to expect from 3-D Arena.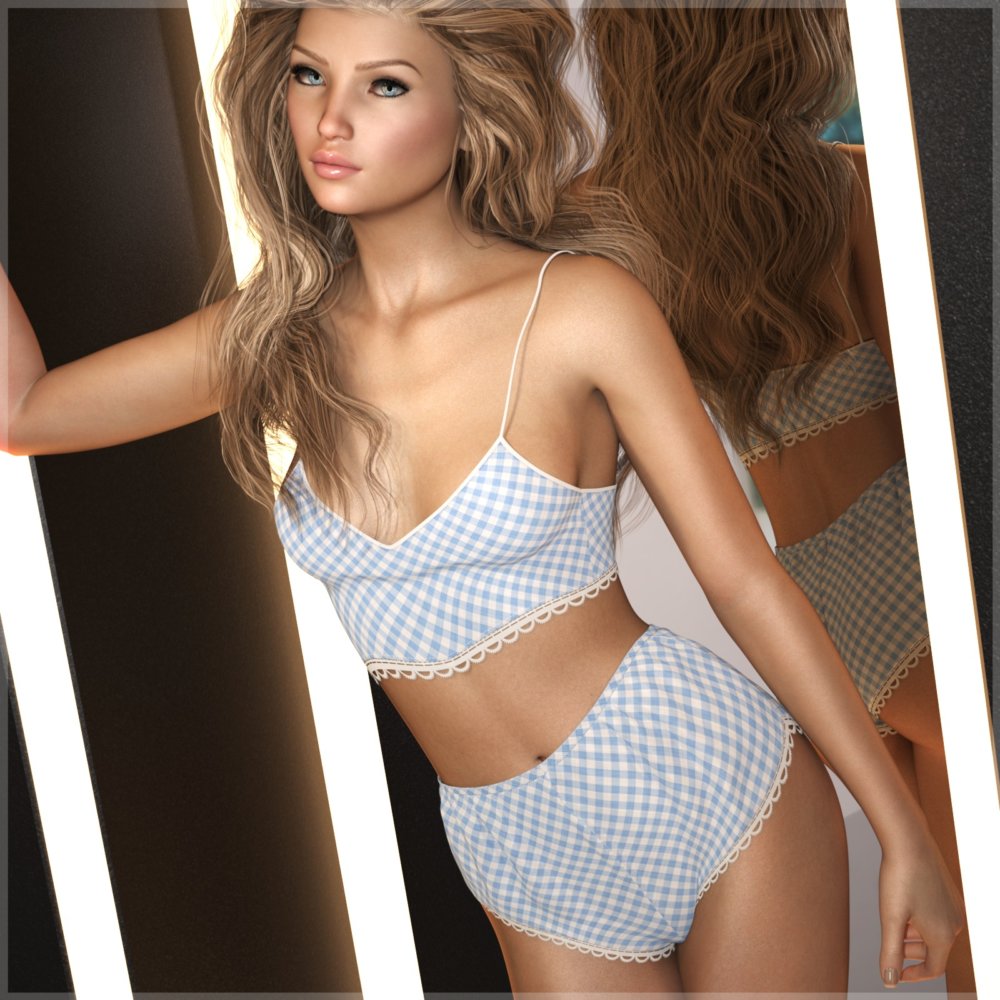 ---