Private Moments: Victorian Mistress for G8F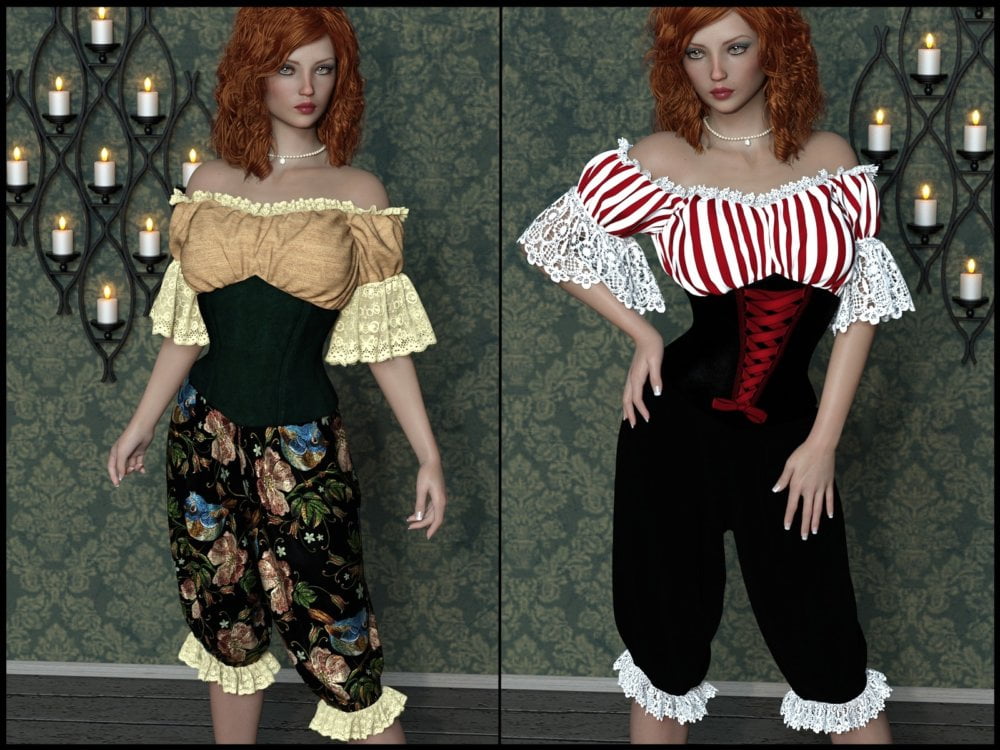 ---
Private Moments: Victorian Mistress for G8F
New styles for dForce – Victorian Mistress for G8F by Lully.
This set includes "Any Colour" & "Any Overlay Colour" MAT options. You can choose to colour these yourself manuallyor use the included colour options.
!!! You will find the "7th Ave" expansions now under the materials folder of the base outfit. I hope this makes it easier for customers to not have to jump around different folders to create the look they want.
Real Fashion – Real Variety
Accent Your Runtime…
☆ Package Includes ☆
》16 MATs (3 any colour options, 1 alternate transparent option)
》41 "Quick Click Colour" options
》33 "Quick Click Colour" options overlay accent
》01 Remove Pants Option to create a blouse
Optimized for IRay
---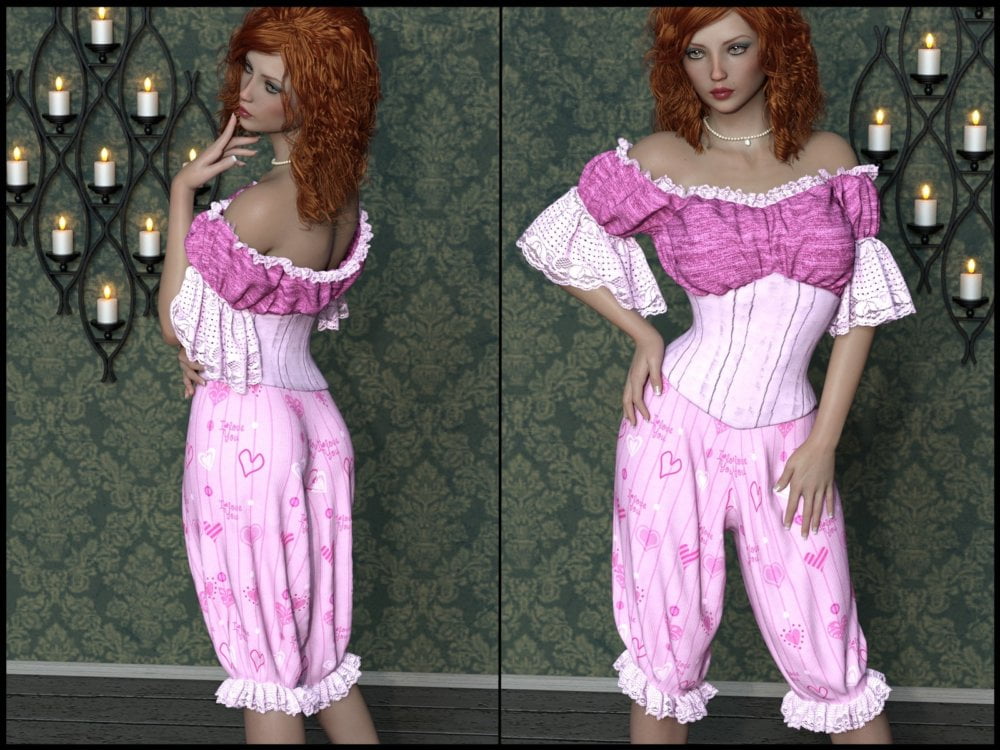 ---