Professional Video Camera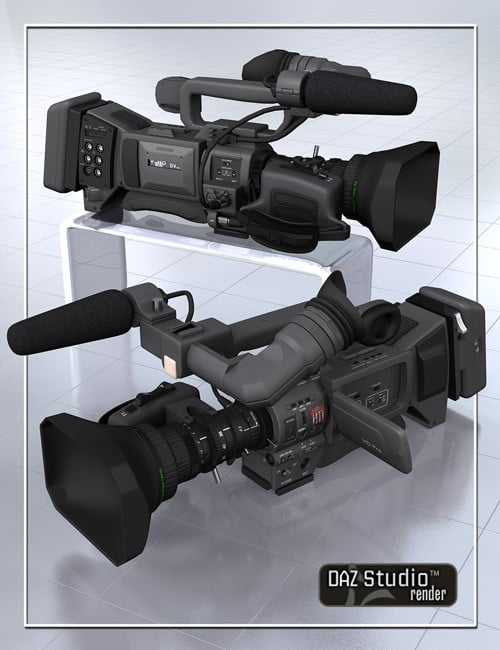 A professional grade, high definition video camera that is small enough to be moved quickly around the indie film set, yet large enough to be taken seriously at the site of breaking news.
This ENG (Electronic News Gathering) camera comes with high-resolution textures,eight figure poses for Victoria 4 and Michael 4 (four for each)and poses to place the camera in their hands.
The camera is fully rigged and pose-able for animation. Detailed geometry and bump maps provide all the buttons, knobs and switches we come to expect on today's cutting edge production equipment. It was carefully modeled to have as few polygons as practical for use in complex scenes, but takes full advantage DAZ Studio and Carrara's Sub-D features for your closeups.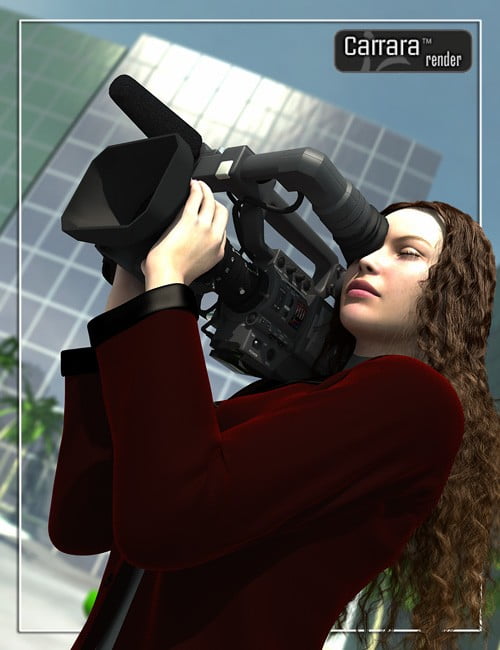 ---