Didi V4 Bundle – Character and Dress for Victoria 4

Didi character by LiquidRust – A totally different character for Victoria 4! With Didi, V4 transforms into an adorable Asian cutie stylized to perfection and full of spunk.
With Didi comes her very own versatile dress with a unique interchangeable strap option. This allows for maximum versatility, giving you the option of either halter straps or over-the-shoulder. With plenty of movement and shaping morphs, the dress complements Didi's slender frame to a T.
Altogether this bundle is just too cute to miss out on! With mats for DAZ Studio and Poser, Didi shines in either application with maximum results produced in both.
Features
Didi Character
Didi Dress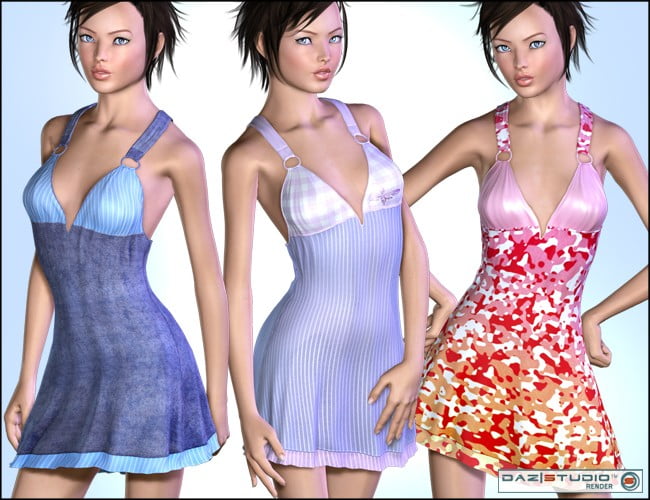 ---