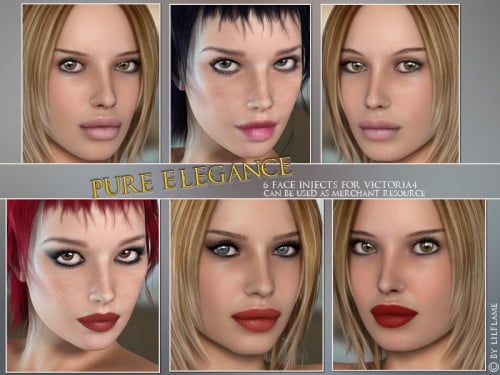 The face injects are all used in my promo images,
you asked and you got them!
The morphs go well with any other textures!
Included 6 inject files and 6 remove files for each face.
Face 01
Face 02
Face 03
Face 04
Face 05
Face 06
You can also use this as a Merchant resource.
But you can NOT include them in a similar pack or sell them seperatly,
or include them in free packs.
You can use them with your character creations.
---