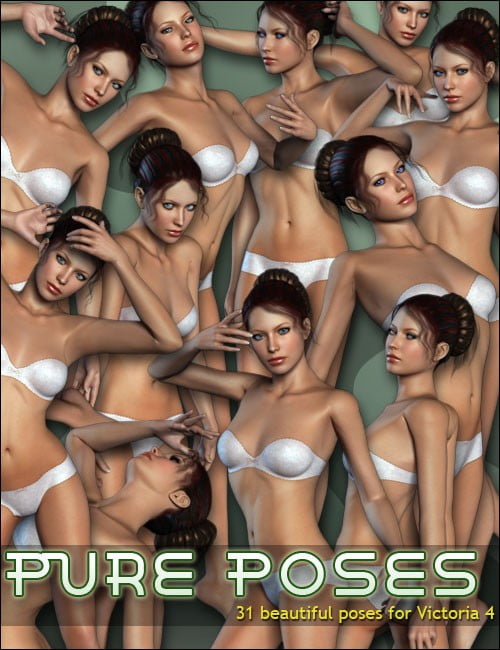 Pure Poses for Victoria 4 for when you need the perfect pose!
With Pure Poses for V4 you receive 31 carefully constructed poses with special attention paid to every detail. These poses range from classical to artistic. One thing is for sure, this pose pack will assist you in creating your perfect Victoria 4 renders.
Pure Poses for V4 by 3DCelebrity will bring life to your images!
Creator's Note – The eyes for Victoria 4 in this pack have not been posed for your convenience. Try pointing the eyes at the camera for an excellent result to your render.
---