Purrrsed Purse and Poses for Genesis 8 Female(s)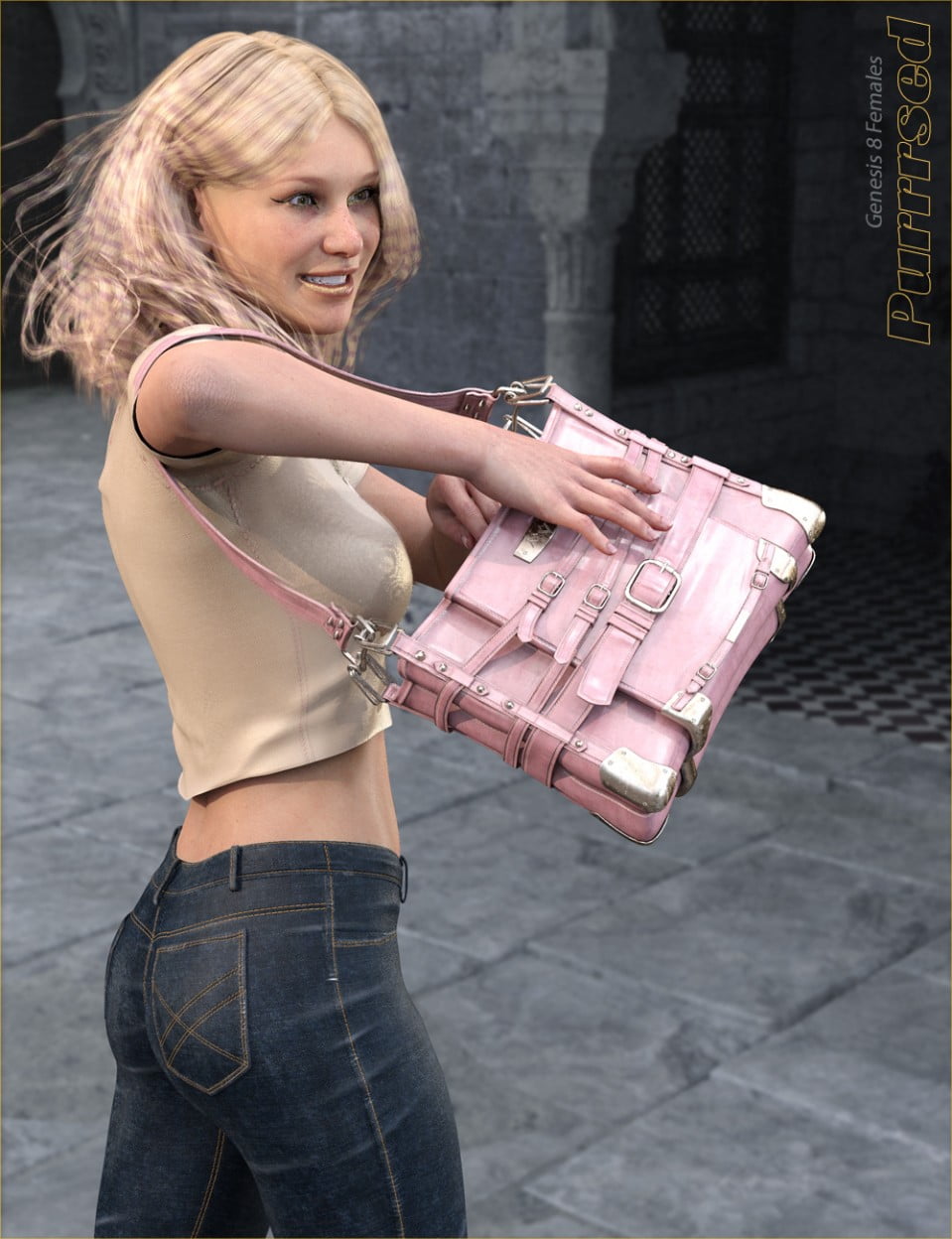 Purrrsed purse will have you purring in no time!
It is a very detailed and rigged smart prop which is perfect for many scenes!
Purrsed rig contains several bones so you can move, rotate and swing the purse and the strap (separately), so you have scene posing flexibility. It also comes with almost two dozen morphs, for things such as opening, closing, bulging, squeezing, resizing and, well you will have to tell us what you managed to do with it.
Islandgirl has made 10 wonderful poses to get you started playing with the purse. Each pose has a mirror version (for a total of 20 poses), and each pose comes with a matching posed wearable version of the purse. Some of the poses have special purse morph for a better fit. We also included couple Genesis 8 Female zero poses with the purse on her shoulder and parented to it, to get you started with your own custom poses.
Purse also has a non-parented version so it can be used for a scene filler.
While the poses are geared towards Genesis 8 Females, the purse can be used with any figure (you will have to do your own posing).
Purrsed purse textures come with 14 full shader presets and another dozen or so partial options to change metals or purse interior. Yes, the purse has a separate interior with its own texture options so you can peek inside. It also has a number of surface zones so you can apply your own shaders to it.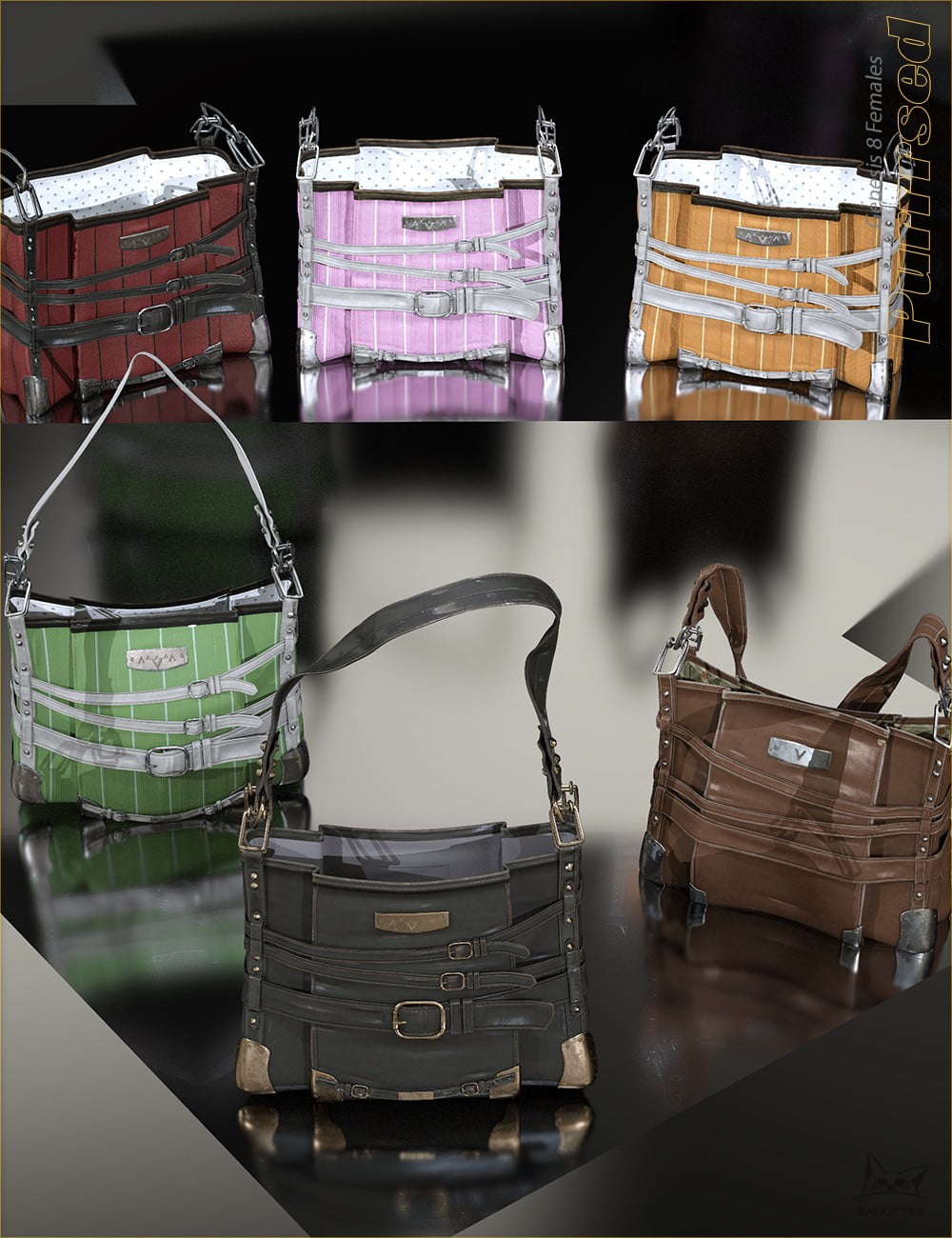 ---