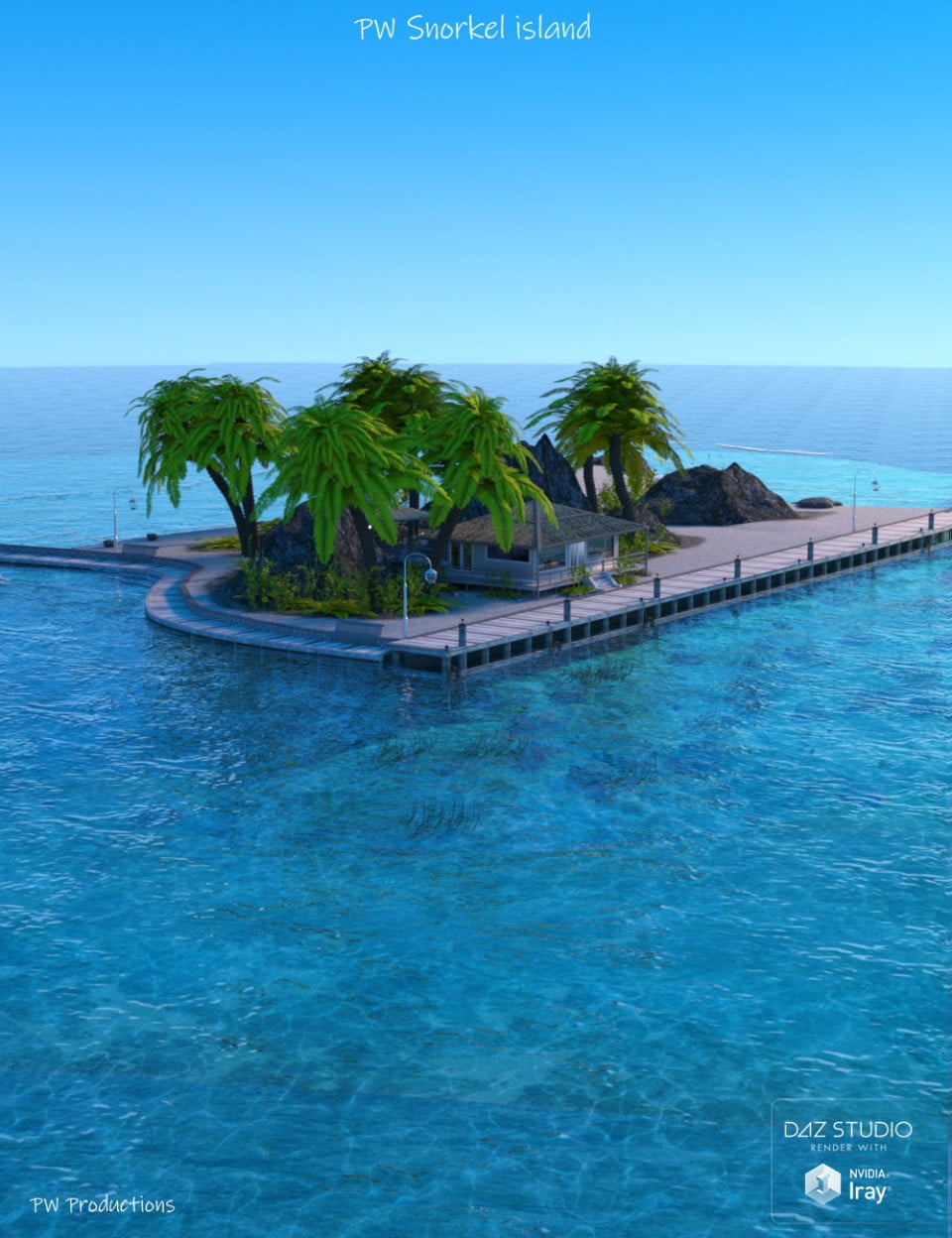 ---
PW Snorkel Island
Introducing the PW Snorkel Island.
This magic little island retreat is perfect for vacations, honeymooning or just getting away from it all. The Island is equipped with a pier for docking small boats, a fully furnished 1 Bedroom, 1 Bathroom Cottage complete with Kitchen and Living Room with all the modern amenities. There is also a backyard terrace with great views of the island and lush vegetation and who can forget the 360 degree views of the water!
Still not sure? Come take a video tour of the Island!
What's Included and Features
PW Snorkel Island (.DUF)
Preload Sets:
Full Preload
Island + Sea Only
Cottage Only
Island + Sea Only No Vegetation
Vegetation Props Only
Camera Preload Set:
Cottage
Cottage Bedroom
Cottage Back Yard
Cottage Pier
Cottage Living Room
Cottage Kitchen
Cottage Bathroom
Island Back
Island Pier
Island Front
Material Options:
Cottage H.Mat Set
Island + Vegetation H.Mat Set
Cottage Lights:
Full Lights On/Off
Bathroom Lights On/Off
Bedroom Lights On/Off
Kitchen Lights On/Off
Living Room Lights On/Off
Prop Materials sets:
Landpost Lights On/Off
Oil Lamp Set Cottage Lights On/Off
TV Living Room On/Off
Skydome and Sun:
Skydome Morning
Skydome Day Time
Skydome Night Time 1
Skydome Night Time 2
Sun Morning
Sun Day Time
Sun to Night Time 1
Sun to Night Time 2 Moon
Go To Poses:
6 Go To Sea
1 Go To Bathroom
2 Go To Beach North
1 Go To Beach West
1 Go To Bedroom
1 Go To Living room
2 Go To Mid island
2 Go To Pier Bench
2 Go To Pier Main
Textures Include:
110 Texture, Bump, Transparency and Normal Maps (170 x 327 up to 12000 x 3000)
Daz Studio Iray Material Presets (.DUF)
Notes
This product includes:
1 DSON Core Installer
---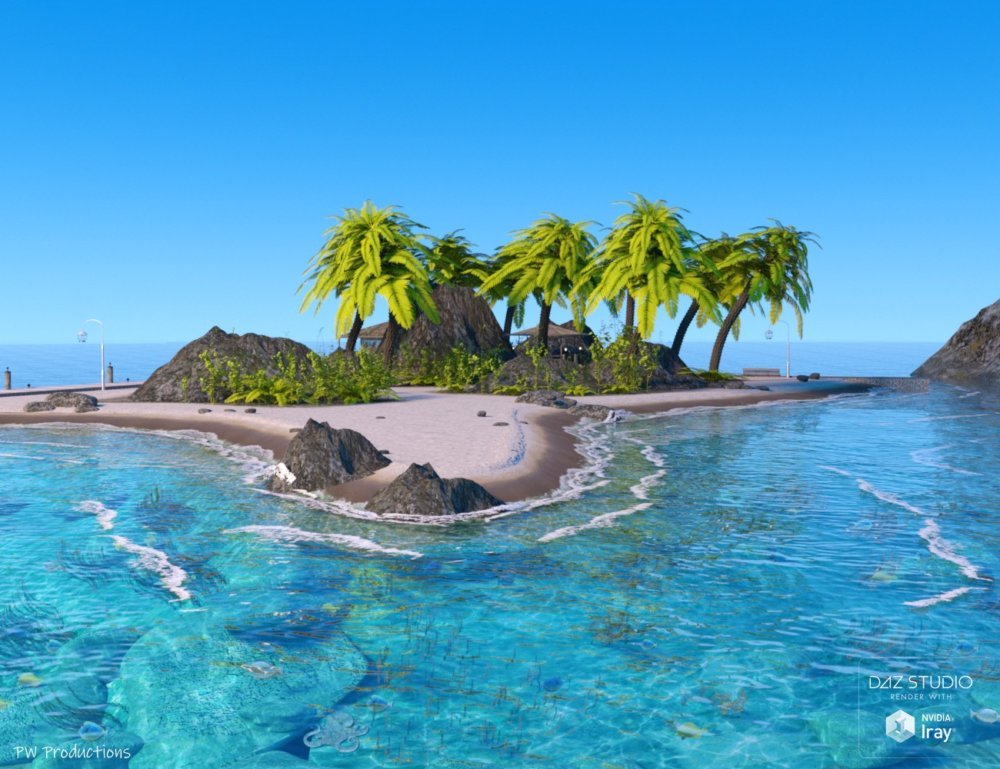 ---