Queen Anne Parlor Furniture Part 2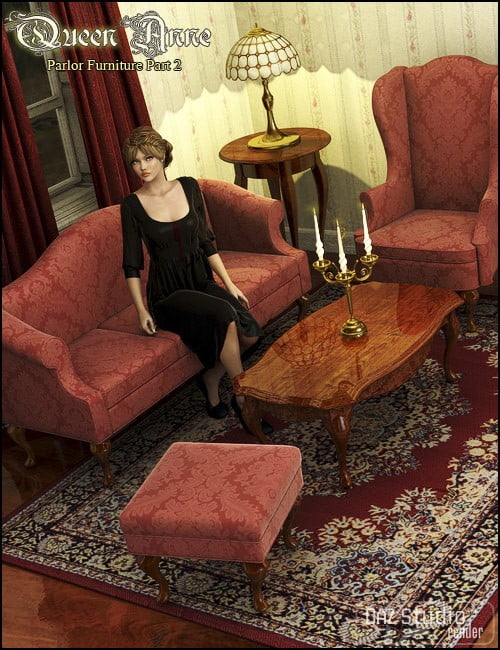 With its graceful, elegant lines, the 'Queen Anne' style of furniture has been popular for three hundred years. Now you can add the beauty and style of Queen Anne furniture to your virtual parlor.
The set consists of three furniture figures: a wingback chair, an ottoman, and a sofa. Three material options are provided, and the material zones allow for easy customization.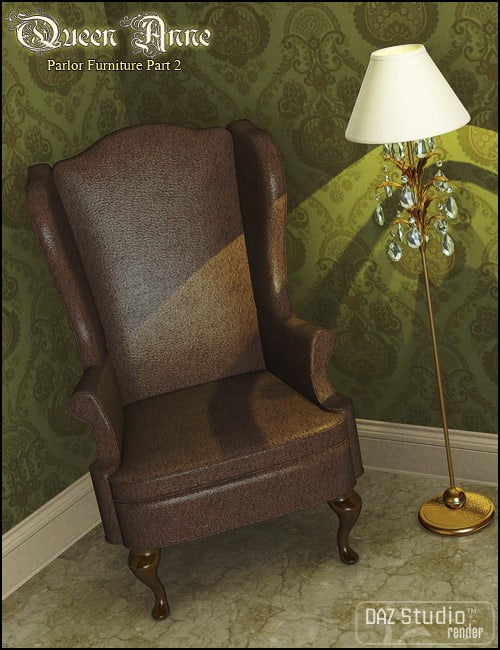 ---