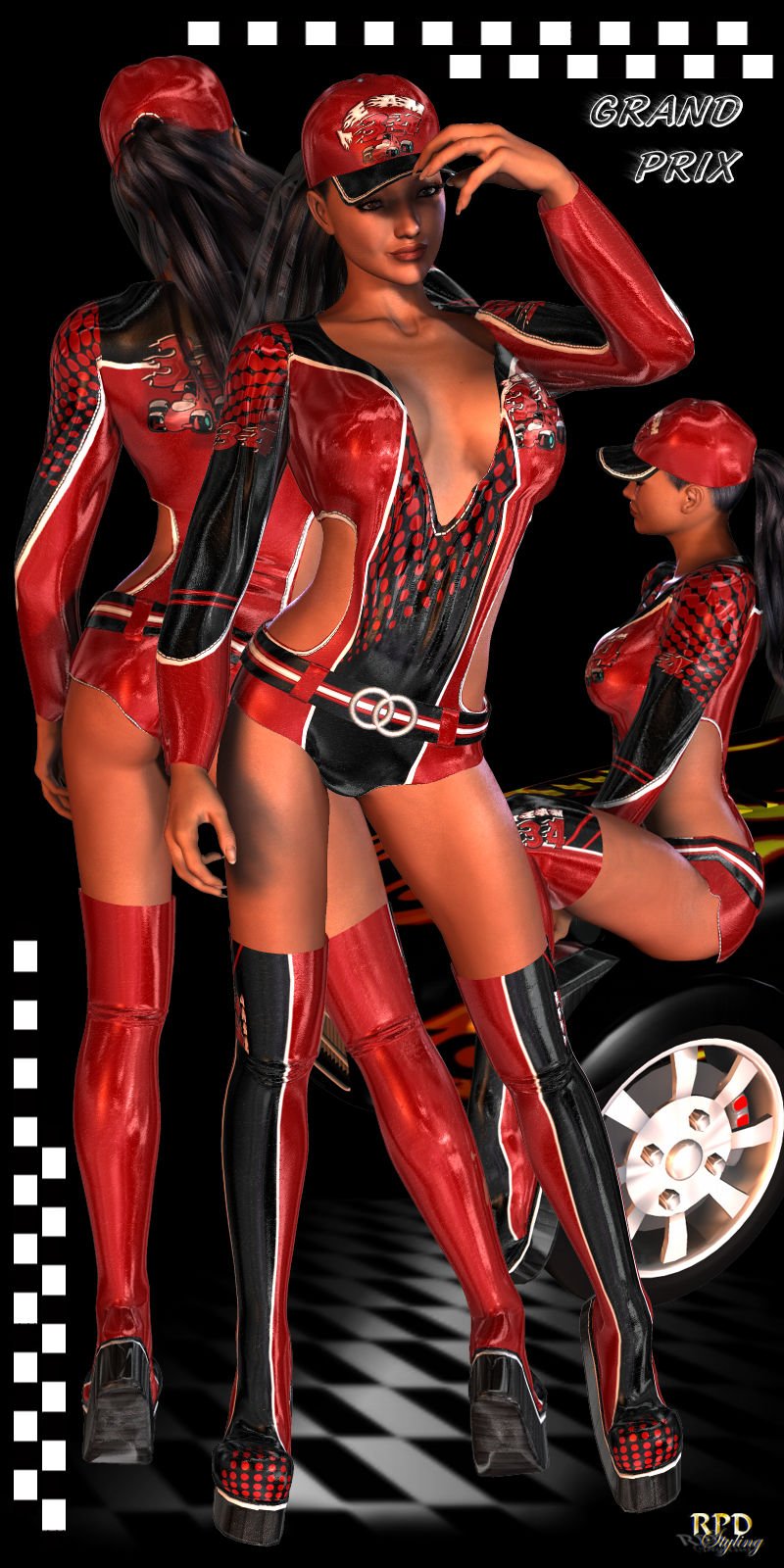 Special attention has been given to all textures and they provide high-res detail without being memory over-demanding that usually brings Poser down to its knees at a moderate system.
Ideal for normal or close up renders full of detail.
Product Requirements: V4/A4 Elite Racing Sakura by TaLaDesign (RMP), Poser5 or higher.
---