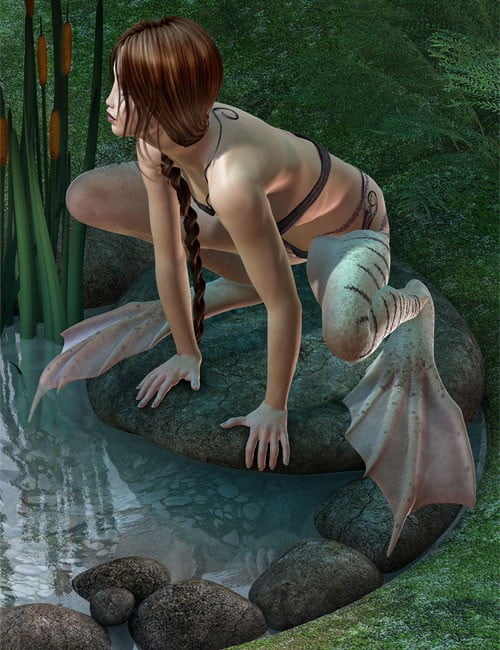 From the world between Air (mind) and Water (emotions) comes our beautiful Pond Spirit Ranaki, bringing healing and balance. Frogs are well known to be magical creatures, and we know you'll be enchanted with this gorgeous set for V4!
Ranaki's Pond set includes frog legs conforming figure, 2 piece bikini, and comes complete with pond base, pond rocks, grass and cattails! Conforming figures include many V4 morphs, in addition to 4 complete texture sets for the legs and bikini and two sets for the pond.
Ranaki character for V4 includes 2 complete custom faces (human and froggy), separate fairy ears morph, photo-real textures with 4 makeup options, and 3 regular and 5 froggy eye colors! All items with MAT files included for both Poser and DAZ Studio.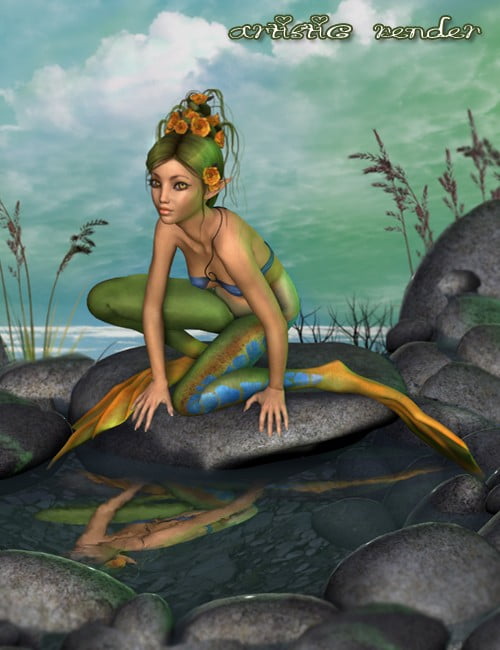 ---