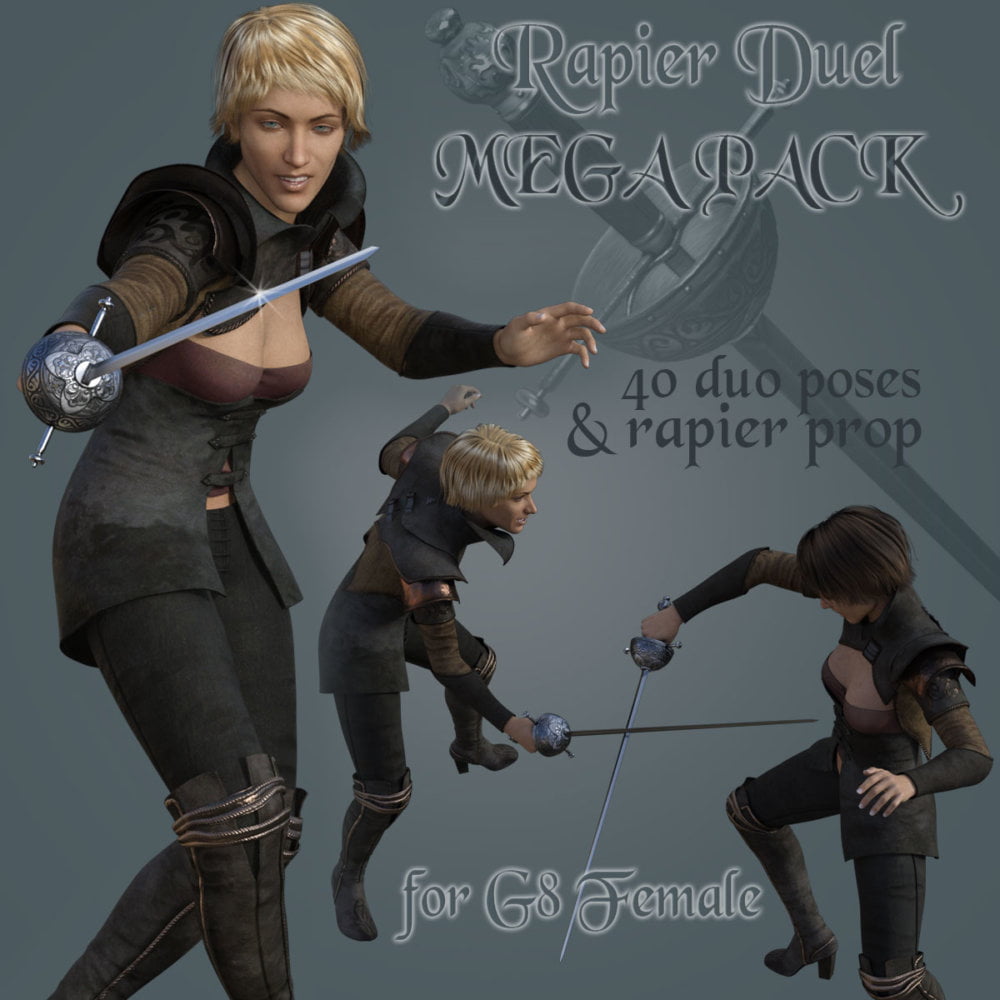 ---
RAPIER DUEL MEGAPACK
The world of duels is cruel and beautiful. Once two G8 Females cross their blades there's no retreat and no mercy – the rapiers will sing the song of death until one warrior is no more.
Are you planning a duel between two noblewomen. Is there no room for an apologiy? Are they hellbent on settling their differences once and for all? The Rapier Duel Megapack for G8 Female offers you 40 brilliant duo poses of both fierce action and triumphant victory along with a wonderful rapier prop. Most poses can be edited to change the outcome of your battle entirely.
NOTE 1: Some of the poses work better with limits off.
NOTE 2: The product was tested in Daz Studio 4.10
NOTE 3: Not all poses are shown in the promos.
---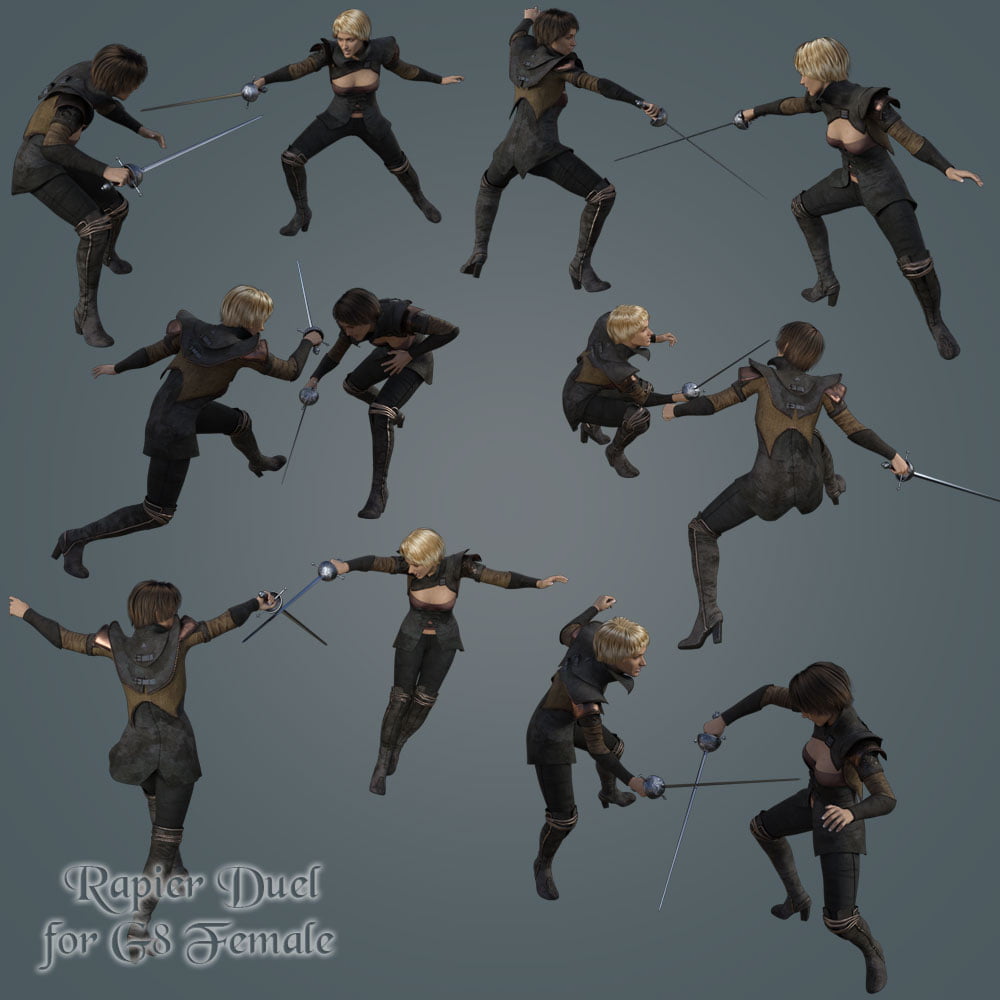 ---