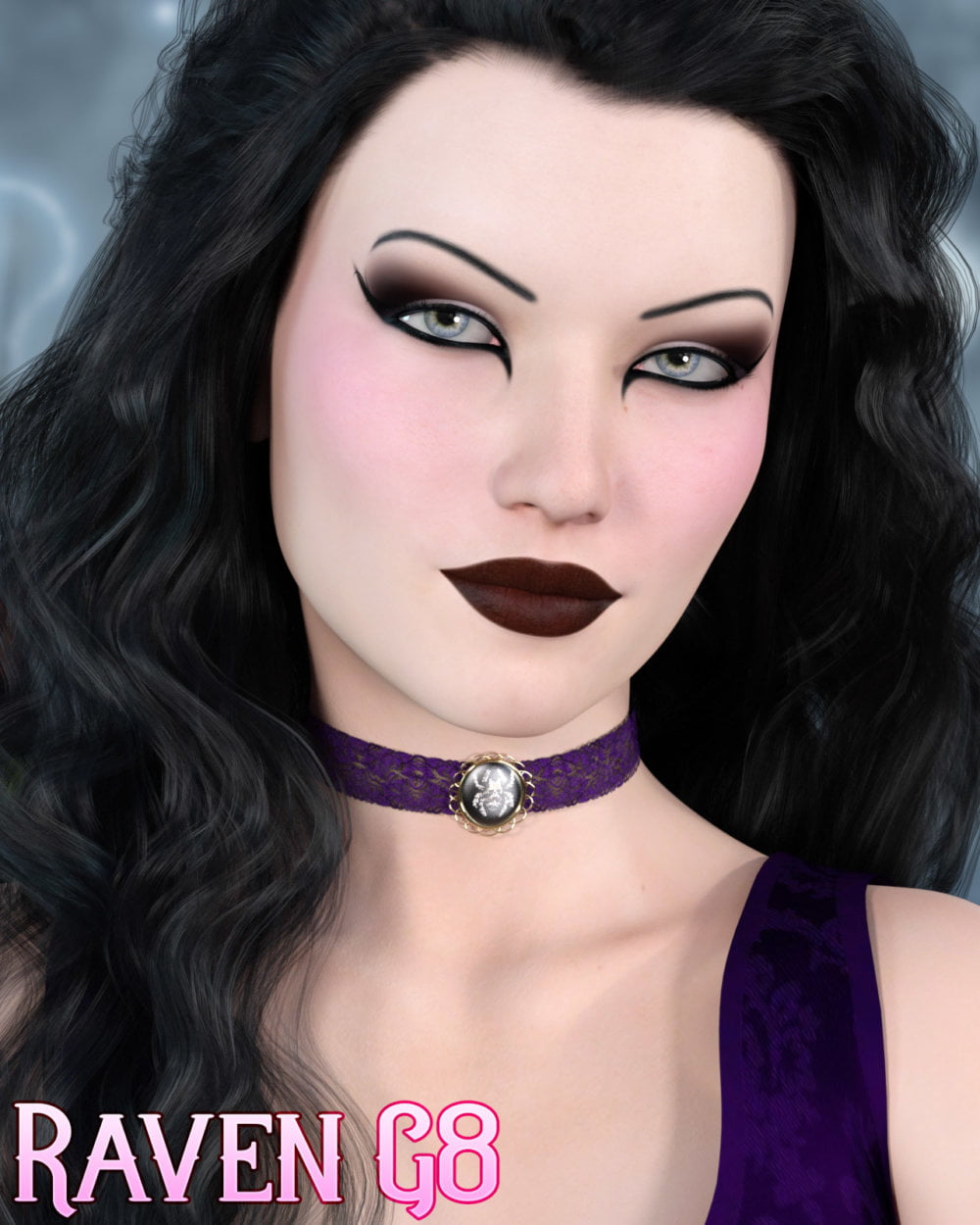 ---
Raven Genesis 8
Meet Raven, a beautiful young woman with a dark side. Raven likes the night and likes her fashion and makeup to reflect her love of the dark. A beautiful goth girl for your library.
Raven includes:
Raven Character for Genesis 8
Custom Face Morph
Custom Genital Morph
Custom Nail Morph
DAZ Body Shap
Detailed Textures
Bump, Specular, SSS Maps
1 Full Character Preset
Individual Shaping Presets:
1 Head Shaping Preset
1 Body Shaping Preset
1 Nail Preset
1 Genital Preset
Iray Materials:
1 Base MAT
8 Makeup Materials
8 Lip Materials
8 Eye Materials
8 Nail Materials
3 Arm Tattoo Options
1 Torso Tatto Option
Please choose the full character Load option for the full character. If you wish to use parts of her different shape options then choose the single presets. Using the single presets after the Full load will have no affect since they are all applied with the full character Preset.
Because Raven is very pale lighting will play a large role in your render so choose your lights carefully. I used Sveva's Essential Portrait Lights in my promos.
---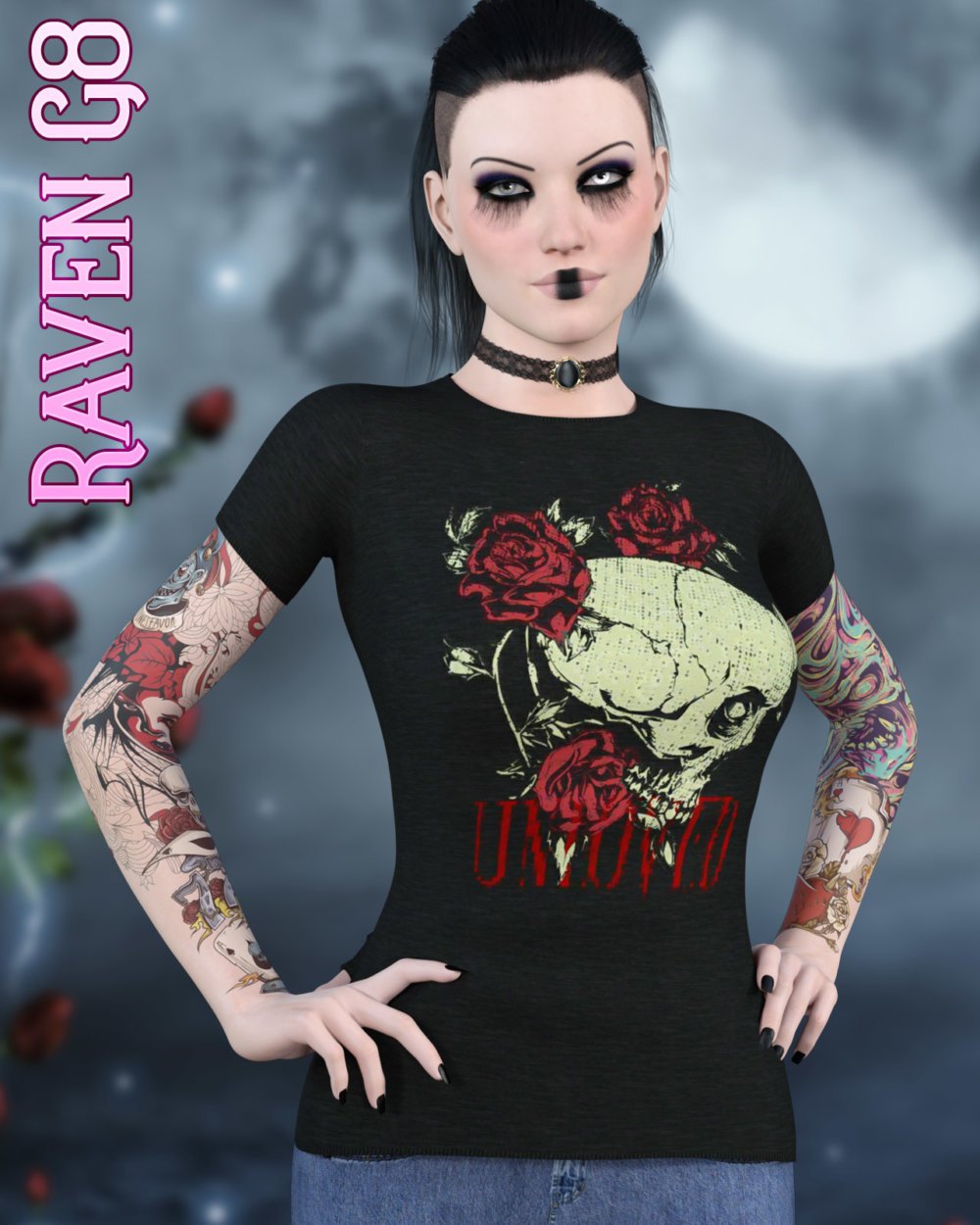 12 GRATEFUL MEMBERS