Real Hands HD for Genesis 3 Female(s)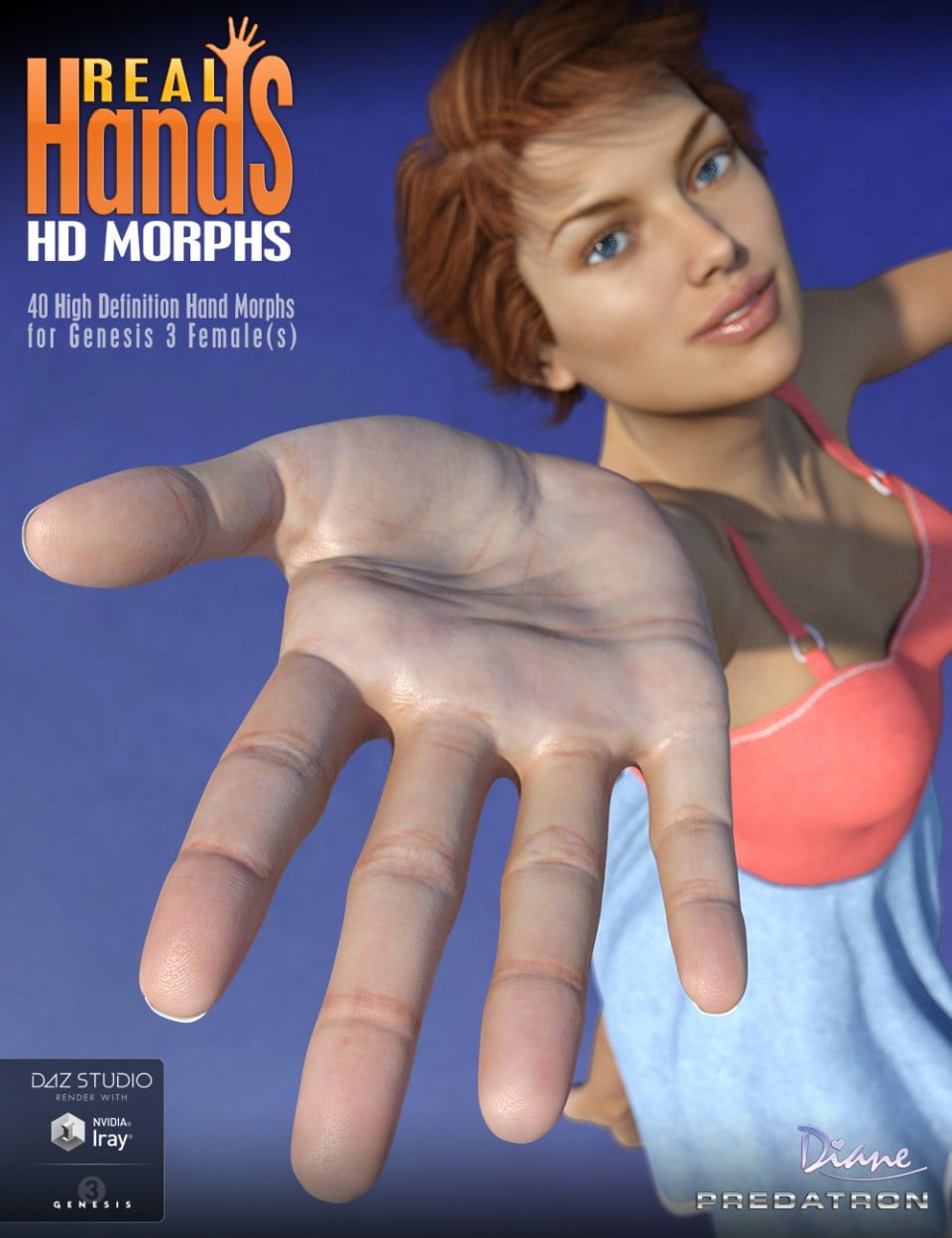 UPDATED: 2015-09-14 – Removed mouth influence from morphs, added R/L Fist Adjust morphs.
Add some much need realism to your hand poses with these high definition morphs for Genesis 3 Female(s). There are 40 morphs included which have been split into individual fingers both left and right for more versatility. It is possible to add knuckle creases, bend creases for under each finger and also for the top and lower part of the wrist. HD morphs have been made with Sub-Division level set at 3.
This product contains only new shapes for Genesis 3 Female, there are no user-facing files.
This product includes:
1 DSON Core Installer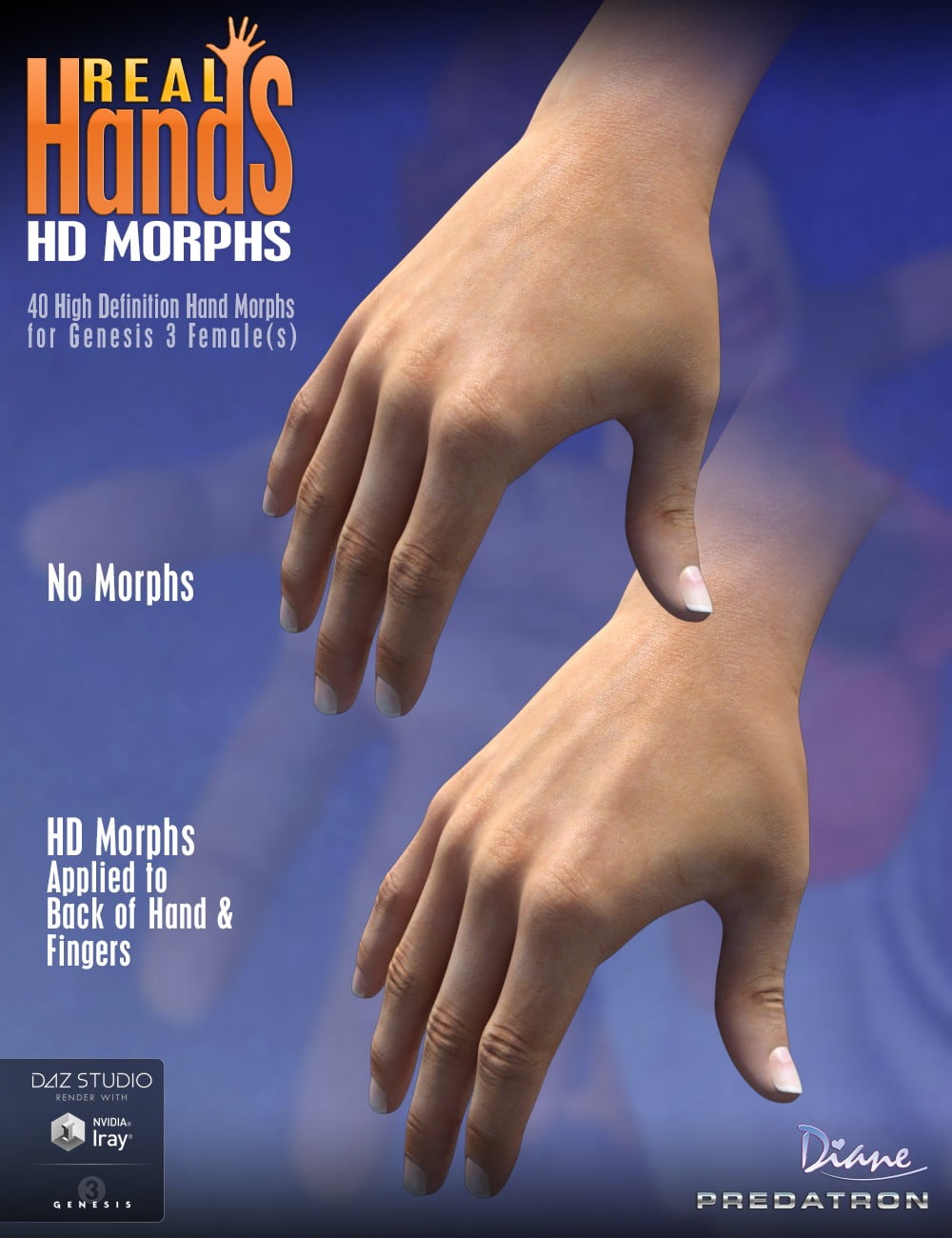 ---