Realms Art Pond & Water Plants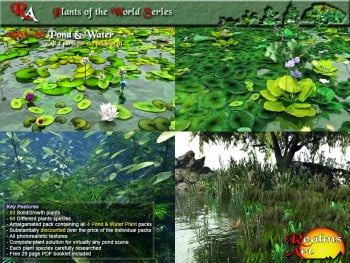 The Realms Art Pond & Water Plants are available in several different packs:
Water Lilies.
Floating Plants.
Submergent Plants.
Emergent Plants.
Pond & Water Plants ? a combination of the four packs in this set (at a substantial discount).
A free sampler is also available allowing you to preview a few of the plants in this set.
If?you enjoyed the free sampler, please consider one of the above packs.
The different packs have different plants in them, and are intended for use for different situations.
This document covers all of the packs so it may refer to plants that you may not have,?depending on which plant pack you actually purchased.
The various diagrams in this document were generated using Vue 6 Infinite, and from time to?time a screen-dump may show Vue dialogs or screens. For maximum compatibility, all dialogs'are shown using the ?classic Vue5 style?. These dialogs may vary from the version of Vue that?you are using.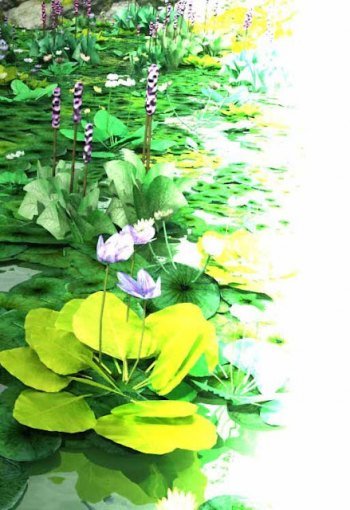 ---