Realms Art Pond & Water Terrains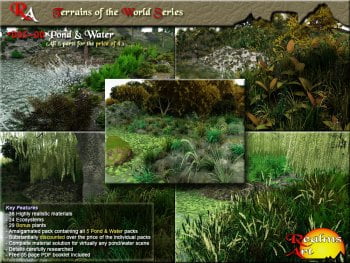 The Pond & Water set is the third in the Realms Art Terrains of the World Series. This series is an ongoing project dedicated to bringing you high quality, high value materials, ecosystems and plants.
Included you will find:
38 Materials.
24 Ecosystems.
29 SolidGrowth Plants.
---