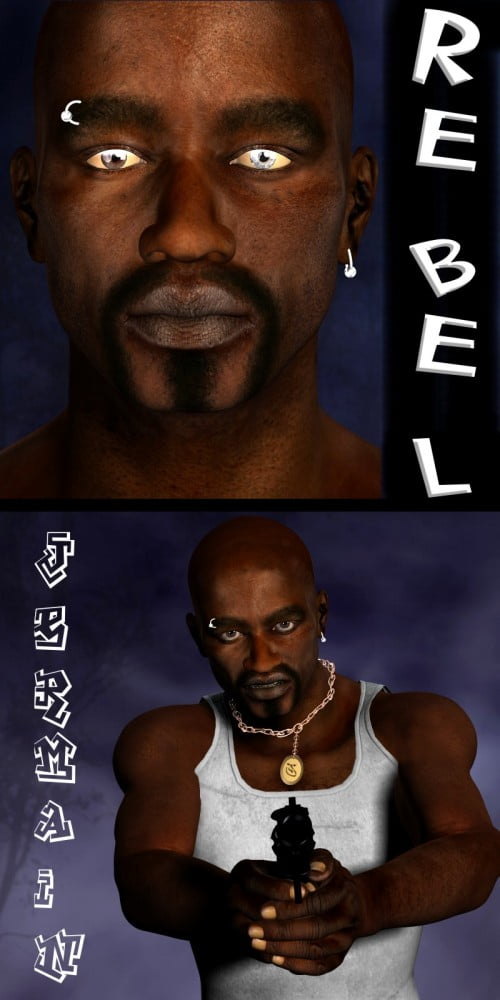 Rebel is a series of men that doesn't know any rules.
They are troublemakers to the bone! Viril, sexy, naughty and playful, our Rebel Boys are ready to spice up your Runtime!!!
Created to express maximum realism, with precise morphs and high detailed textures included with bump maps and specular to give to them an extremely accurate and realistic look.
Jermain is a boy with chocolate skin and an attitude, sweet eyes and some good attributes 😉
Included in this package you will find:
– INJ Body
– INJ Head
– INJ Genitals
– REM Body
– REM Head
– REM Genitals
– MAT file for total body and face
– MAT for Genitals
– 3 MAT for Tattoed body or not
– 2 MAT for Tattoed arm or not
– 5 MAT for eye colors
PLUS, AS AN EXTRA, A COUPLE OF SMART PROPS: An ear ring and a pierced brow.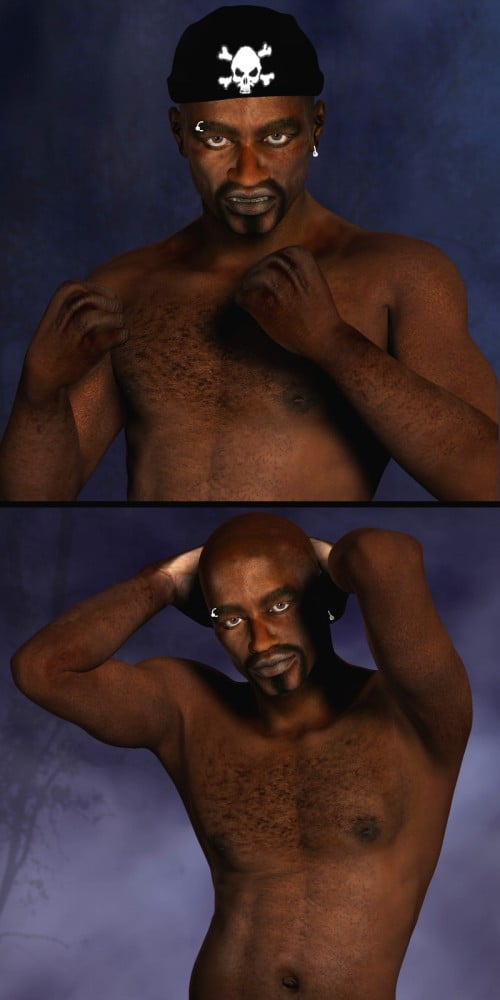 ---