Rebelious V4 Make up 2 MR
Are you looking for new make ups for your characters? Do you find yourself wishing that make up resources came with BOTH fantasy and everyday options? Look no further, this is the package for you!
This is a set of 32 beautifully detailed make up files, in transparent PSD format. These were created specifically with V4 in mind. I have created these to cover all bases from natural to Glamorous to fantasy. Combine these psd's with each other, or with your other make up resources resources for endless posibilities.
In this package you will find fantasy type make ups, realistically styled make ups as well as glamorous.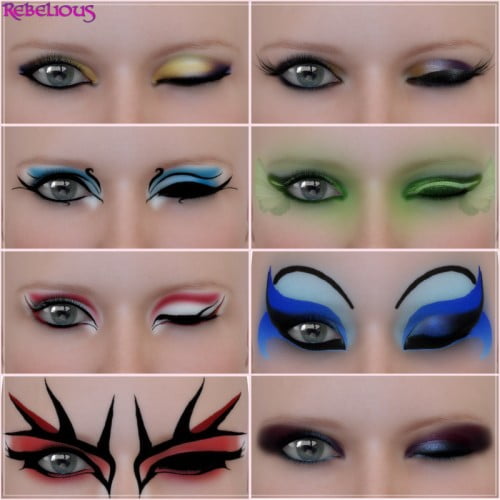 ---