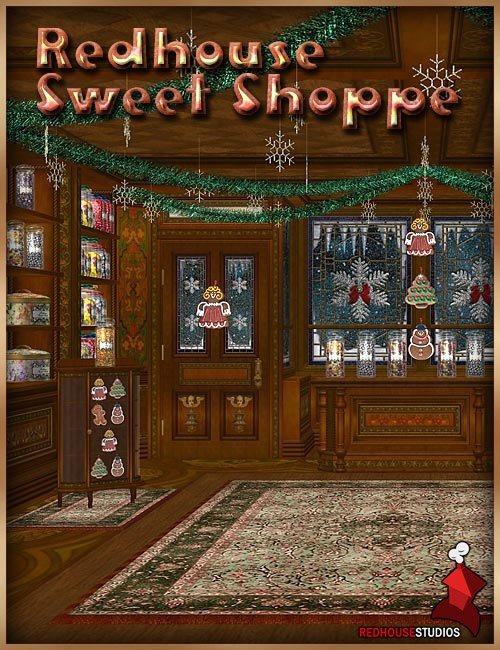 The Redhouse Sweet Shoppe is an expansion pack for the Redhouse Christmas Carol and Expansion 1 sets. This new pack features all-new textures and props that convert the RCC into a sumptuous Sweet Shoppe.
Among the new props are an authentic Victorian till and scales, festive decorations, an additional counter, cookies and sweet jars. All this topped off with Redhosue Studios trademark textures.
Bonus: This set uses the sideshelves from the Christmas Carol base. It also uses the rugs and mat from the Christmas Carol Expansion 1 set (this expansion is required in order to use the Preload scene).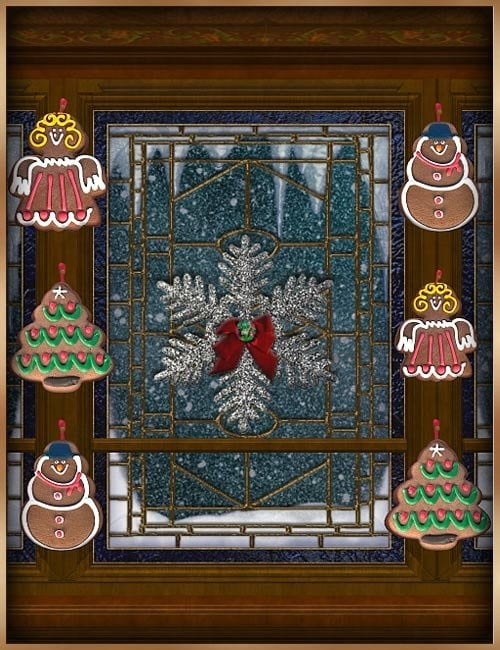 ---